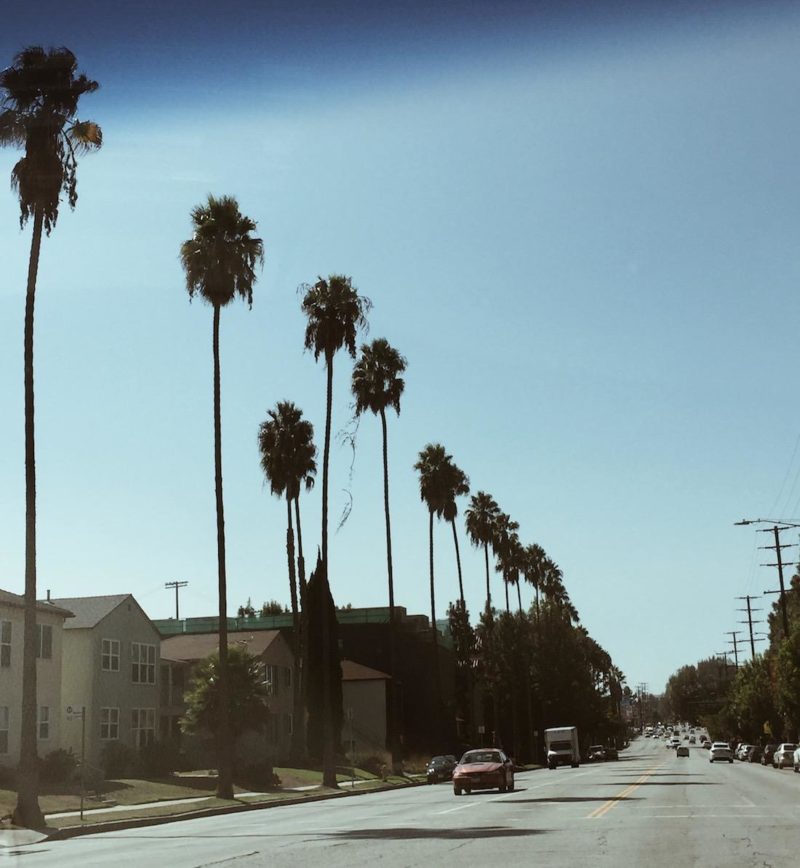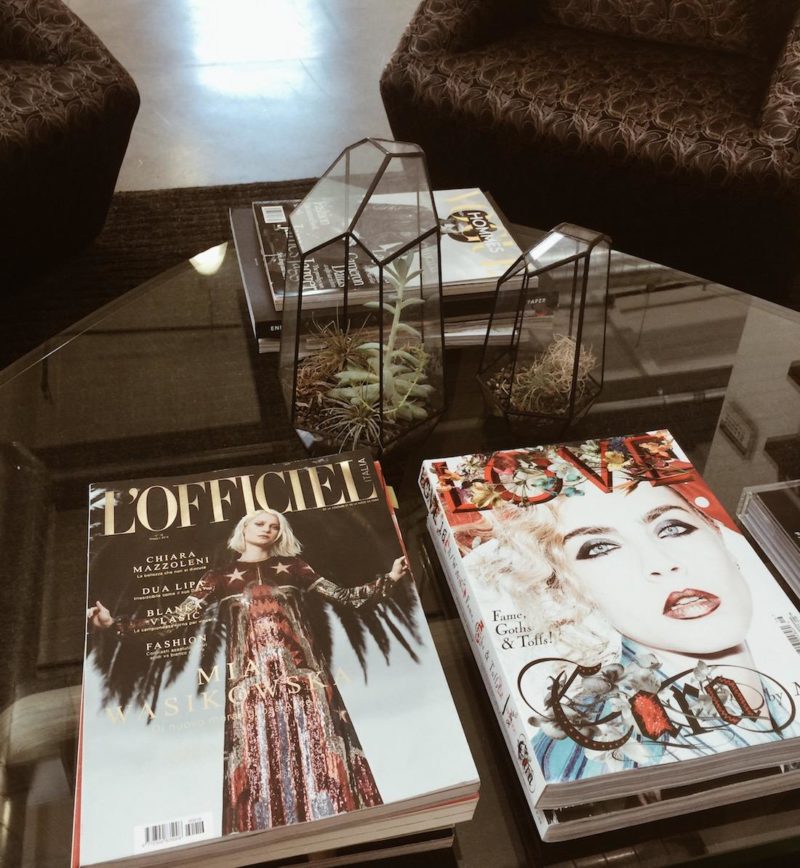 If you follow me on Snapchat and Instagram, you probably saw I was recently in L.A. I wanted to document my trip to give you all a view of Los Angeles. This was my second time visiting, but this trip was for business. I arrived on Saturday so I could spend the weekend with my best friend because Monday was a booked schedule running to meetings. I was meeting with a few different agencies and clients out there… I'll keep you posted on the outcome 🙂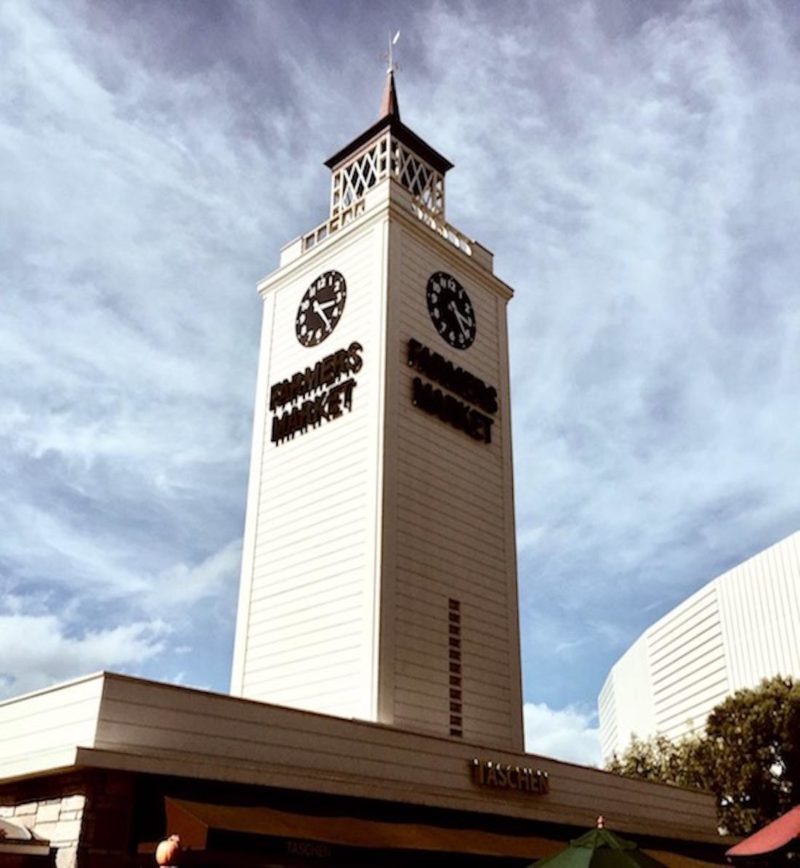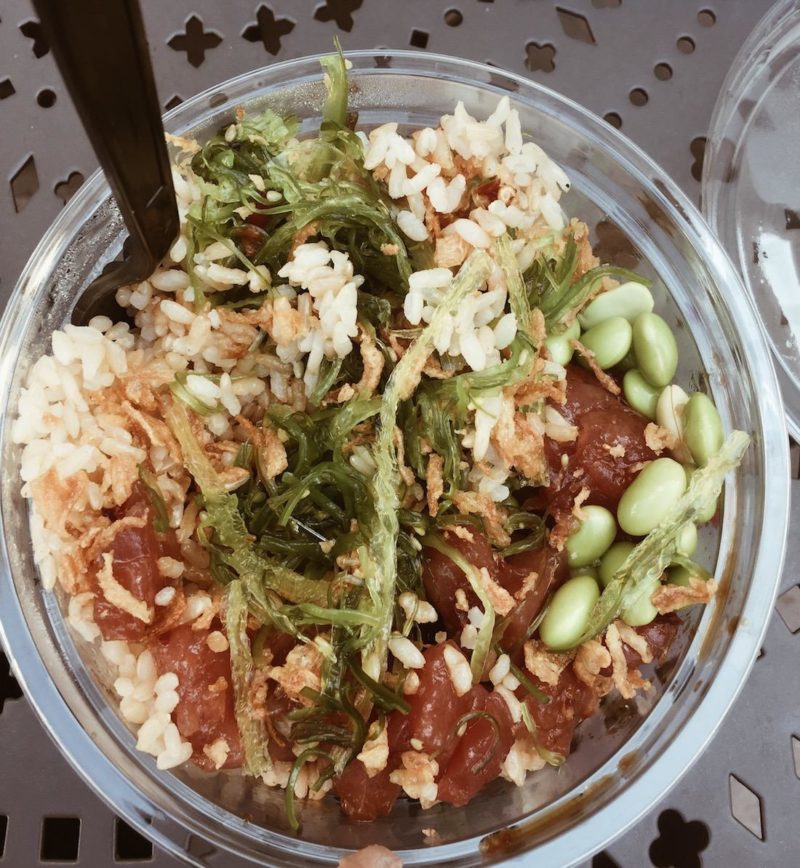 My first visit to L.A. I definitely took care of most of the tourist-y things to do like Runyon, Santa Monica, and West Hollywood. In true blogger form, I wanted to get around and do some exploring so I could share some spots with you and my view of Los Angeles. The Grove on Third and Fairfax is one of my favorite spots because it has everything you could ever need. There is a farmers market, a ton of restaurants, shopping, and it is a great place to people watch. I could hang there all day long. While I was on Third, I stopped at this cool spot called, Mainland Poke Shop. I have never had a Poke bowl prior to this encounter, but I will be looking for the nearest location at home ASAP! The concept is fresh, sustainable fish that you can mix with different combinations of bases (rice) and toppings. It was so light but, filling and oh so yummy.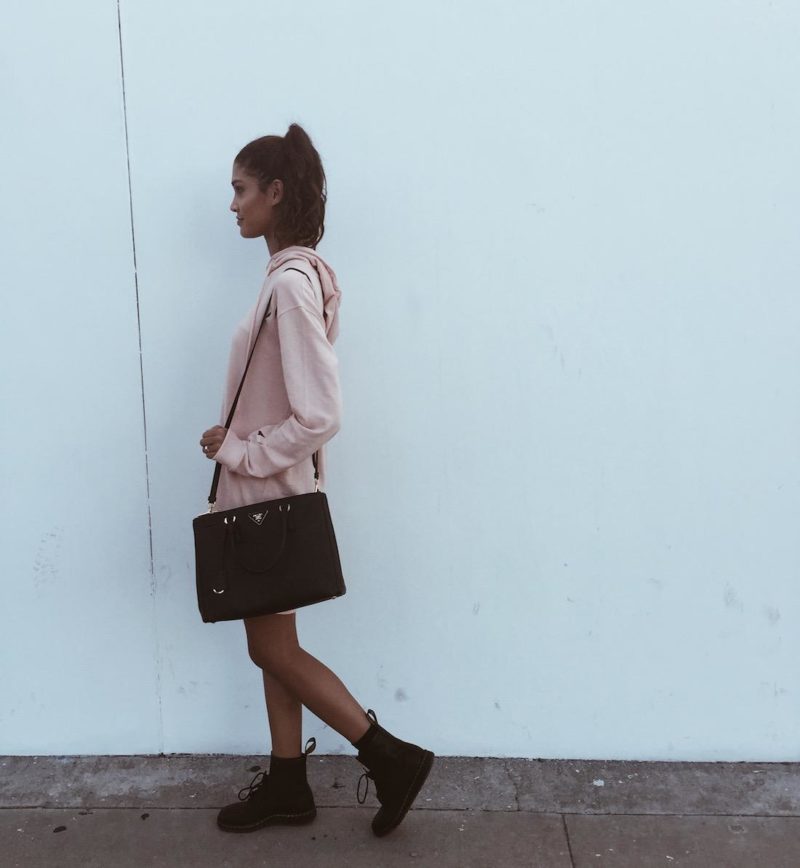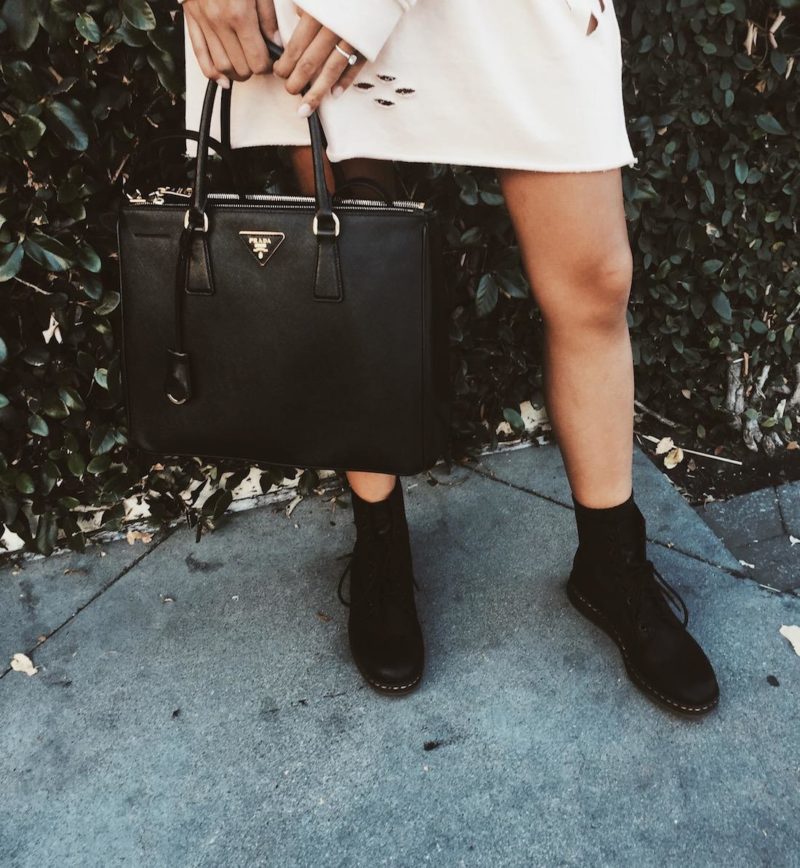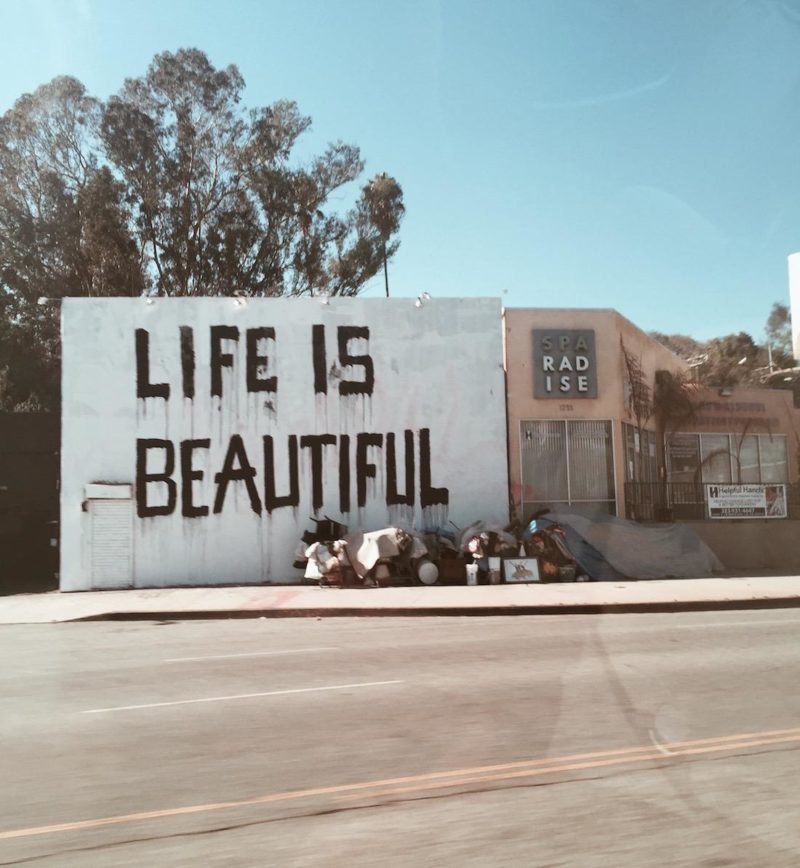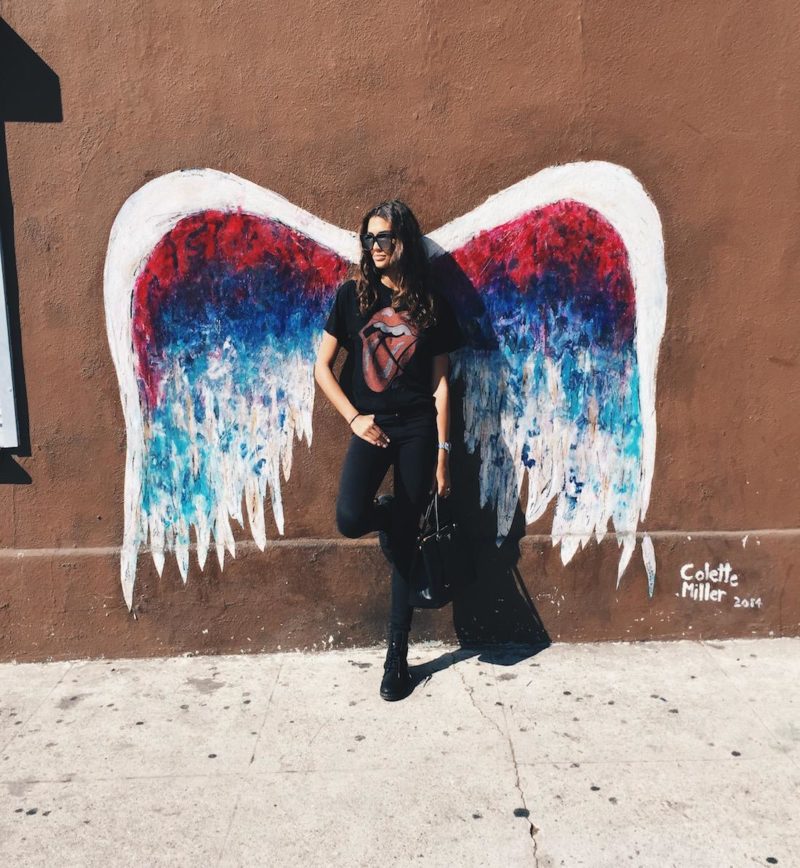 There are Instagram worthy walls all over L.A. that I am convinced are specifically placed for bloggers and our love for backdrops. I was a kid in a playground, taking full advantage. My last stop was the Global Angel Wings Project Wall which is one of the most instagrammed walls in L.A. so I had to pay it a visit. There are four different locations throughout the city:
Locations:
*West 3rd street, Orlando Ave
*Westfield Century City
*Regent Theater downtown on the doors
*West Hollywood on Palm Ave, Santa Monica Blvd.
Outfit details:
 Sweater dress: Missguided (Similar here)
Boots are the new Dr. Martens Air Wair
Rolling stones t-shirt: PacSun
Jeans: Zara
Bag: Prada
I can't wait for my next trip back to L.A! Let me know below in the comment section if there are any places I should check out next from your own personal view of Los Angeles 🙂
xx Raquel