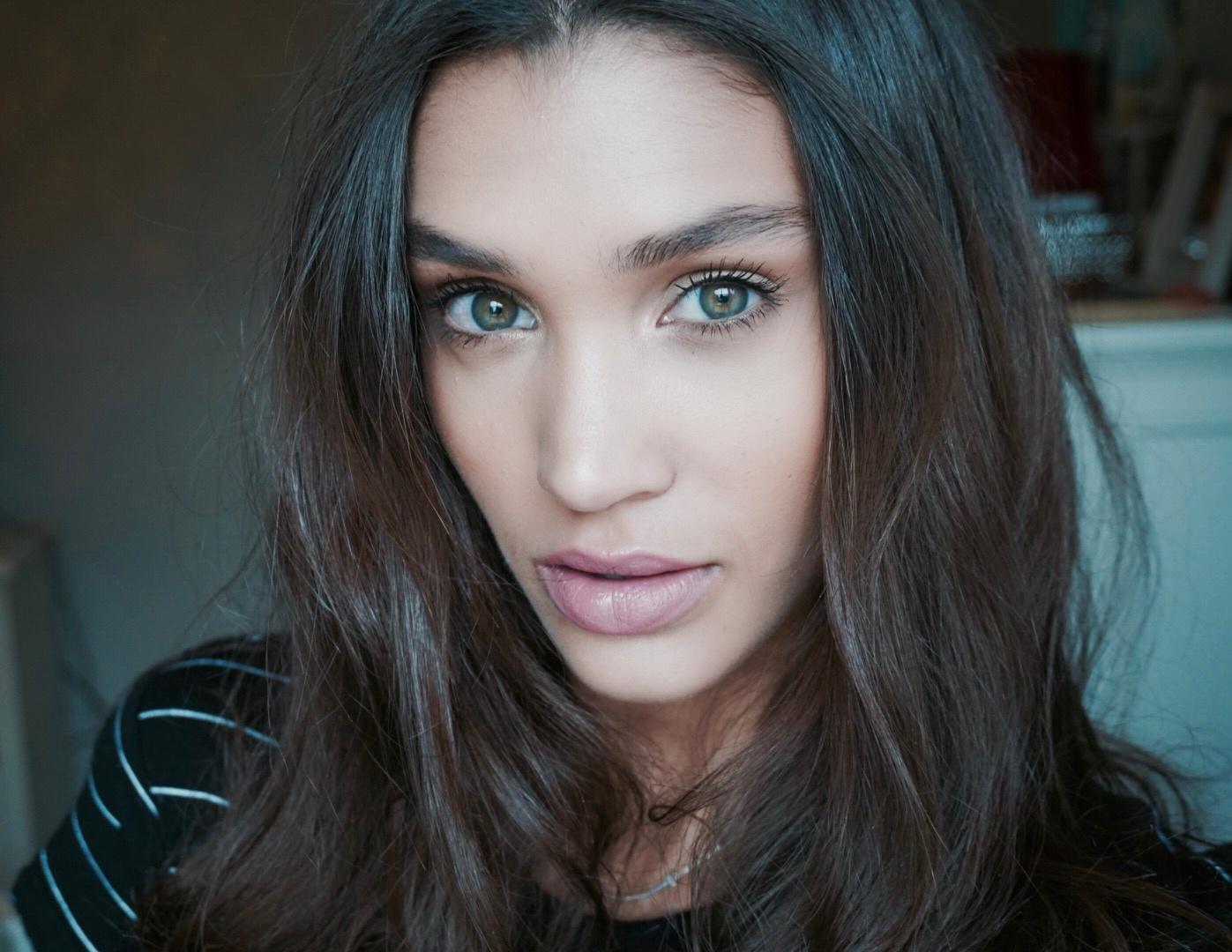 Hey guys! 🙂 I'm sorry for the short hiatus- there's been a lot going on that I will update you all on soon! I thought I'd share my monthly makeup favorites for the month of  April. I think I am going to do monthly favorites at the end of every month rather than every week, leave me a comment below letting me know which you would prefer! Keep reading to see my top 4 April makeup products:
Favorite #1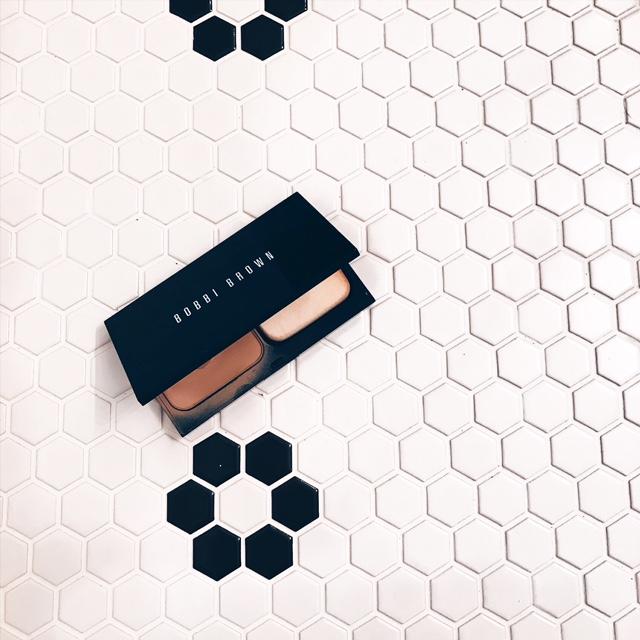 For the month of April, I fell back in love with an oldie, but a goodie. My Bobbi Brown Powder Foundation is all I wore all month. I decided to give my skin a break, and not wear liquid foundation on a daily basis. This powder foundation leaves a pretty, blotch free natural finish because of its creamy texture and lasts me all day. It's great for just evening out my skin tone and it's super quick to apply. I apply it with a dense foundation brush after I have applied my concealer under my eyes. Because it is a powder foundation, it removes an extra step of having to apply powder over the liquid foundation so that your other powders like bronzer, blush, and highlighter go on seamlessly. I can go right in with my bronzer and be good to go.
Favorite #2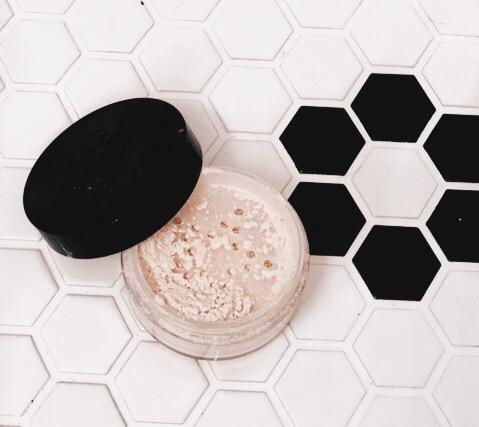 Whenever I go to Sephora, I always get sucked in to the small items on the checkout line and the Kat Von D lock-it setting powder in Translucent was no exception. The only powder I have used prior to this one was Laura Mercier Translucent Powder, but I wanted to try it to change things up. Sometimes, I feel like my skin gets used to certain products and then actually starts to  reject it, so I take a break, try new products, and then go back to what I was using. I love this setting powder because it does not settle into fine lines and brightens up my under eye. It's a thin powder and melts right into the skin after I use a setting spray.
Favorite #3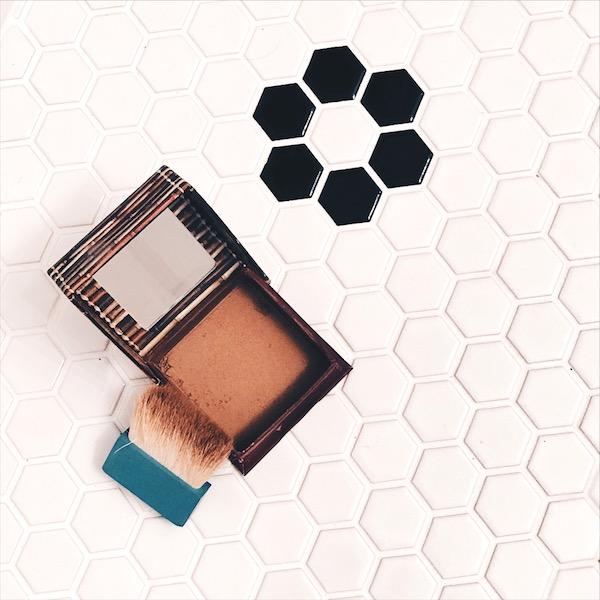 When it comes to bronzer, you can never have too many. I always alternate between my three favorites: Too Faced Chocolate Soleil Bronzer, MAC mineralize skin finish in Give Me Sun, and Benefit's Hoola Bronzer. This month's culprit was the Hoola Matte Bronzer. It is the only bronzer I have actually had to repurchase because I used it so much. This bronzer is the perfect shade and undertone for an everyday bronze. It doesn't leave you with an orange hue and can even be used as a contour shade. When you purchase this bronzer, it comes with a little brush that I always used to just throw away, but use the brush ladies it does the work for you. It chisels out your cheekbones for you and is small enough to throw in your makeup bag for the go.
Favorite #4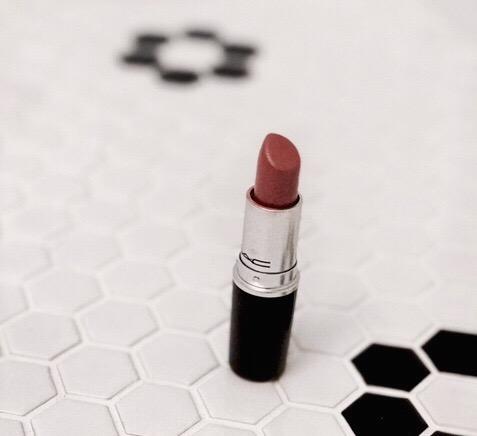 My everyday lip color is either bare or nude. There isn't any look that can't be completed with a nude lip and I definitely have a few cult favorites, but I had a new one this month. The color 'Modesty' by MAC is a Cremesheen lipstick that is similar to my lip color, so it is just enough to make an appearance, but not be the star of the show. It is a Cremesheen so it feels moisturizing on the lips and leaves a nice finish.
There are all my top 4 makeup products for April! What makeup products could you not get enough of this month? I want to know! Leave me a comment below in the comment box and happy shopping! 😉
xx Raquel