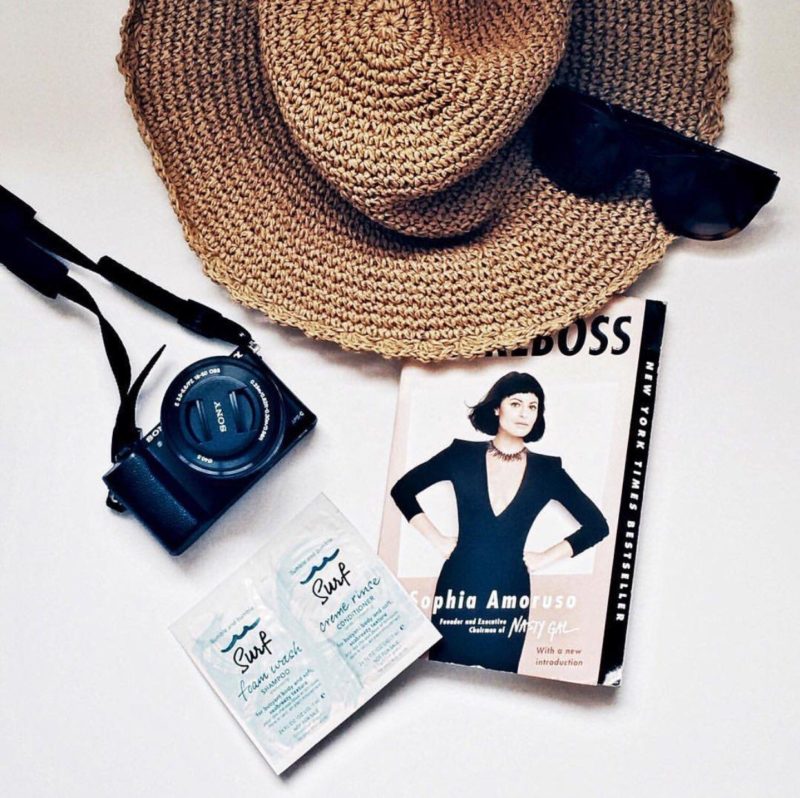 I'm all about a quick getaway to recharge my batteries and thankfully the keys is just a short road trip away. If you follow me on snapchat, then you know that my fiancé and I are celebrating four years together so we decided a mini vacation would be the perfect way to celebrate. When it comes to road trips, a camera, a good read for the car ride, a hat to protect your face from the sun and easy to pack shampoo and conditioner, are just a few of my essentials. While exploring the Keys and driving down to our final destination, Key West, I wanted to document some of the trip so that I could share our experience with you. Below are all of our favorite places to visit ranging from pitstops, beaches, food and how we choose to get around the island.
Shop: Camera showed above is the Sony a5100 16-50mm Mirrorless Digital Camera with 3-Inch Flip Up LCD (Black)
---
PIT-STOP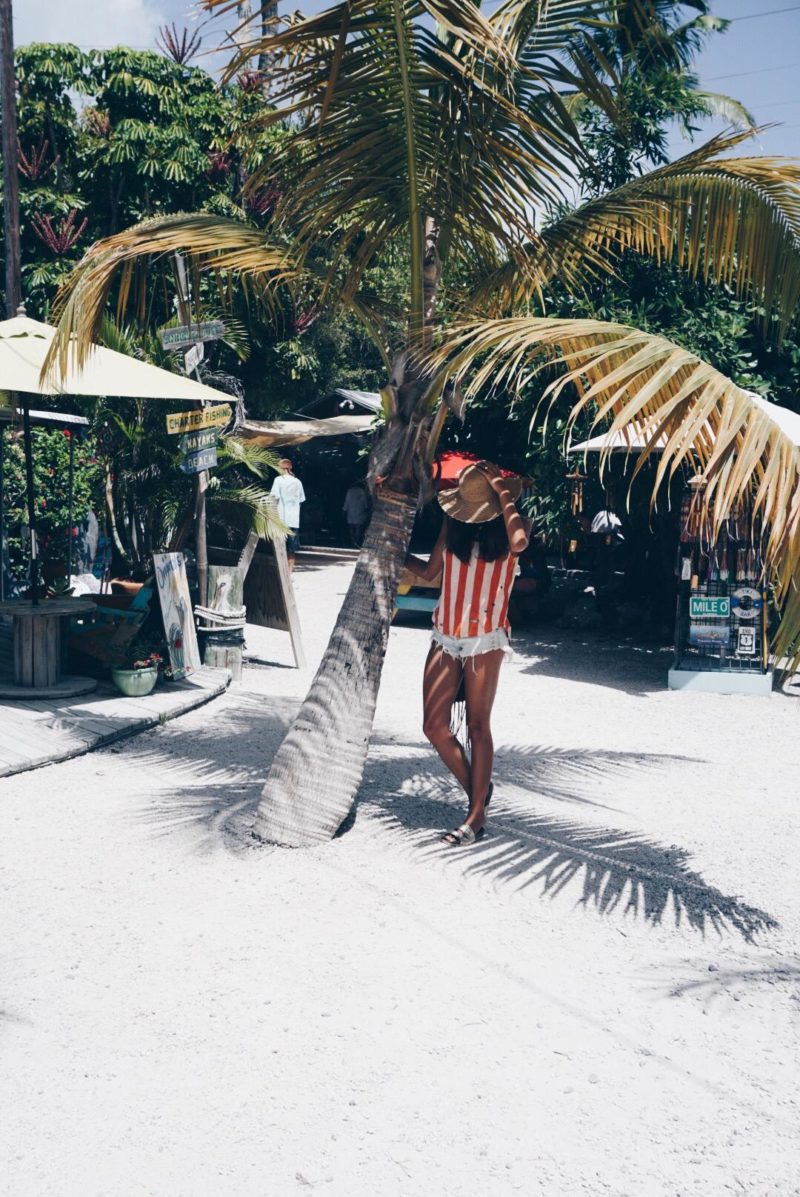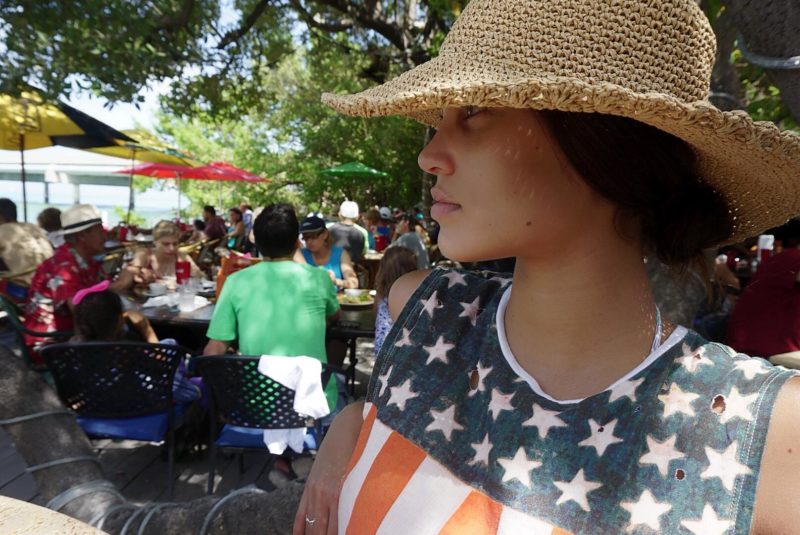 Robbies is always our first pitstop when we are driving down to Key West. It's a cute stop in Islamorada where tourists can go and buy cute knick-knacks, grab a bite, do some water sports, and last but not least, feed the tarpon. There is something to do for everyone. The atmosphere is so relaxing and laid back everyone just wants to have a good time. If you want to grab a bite, the Hungry Tarpon restaurant has plenty of options where you can sit under the trees next to the ocean. The main attraction at Robbie's is definitely feeding the tarpon. You can buy fish and hand feed them off a mini pier, and the huge tarpon will jump up and grab the fish. Seagulls fly above patiently waiting to swoop down and steal some fish so hold them close. It is definitely something worth doing at least once.
---
Bahia Honda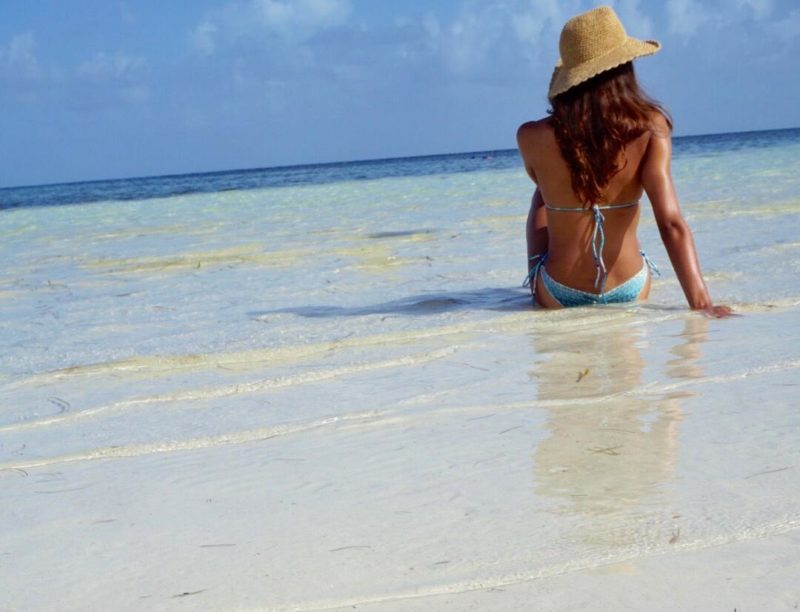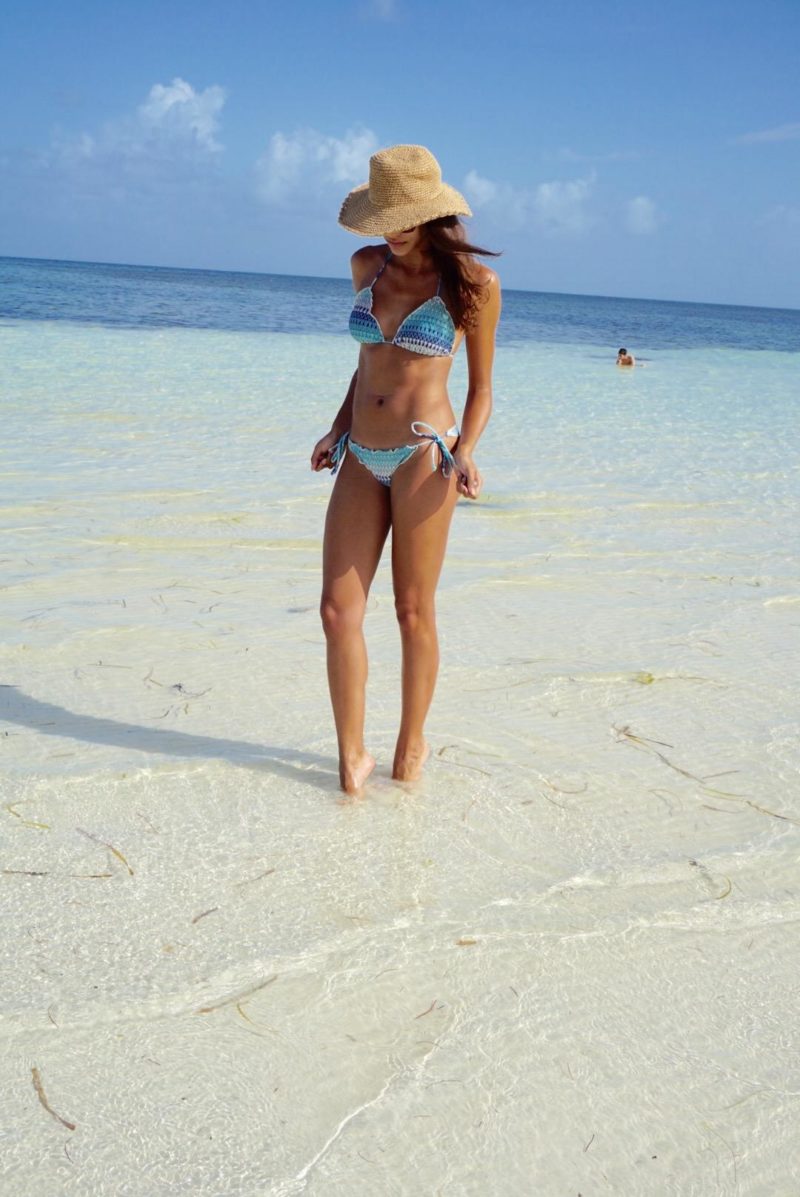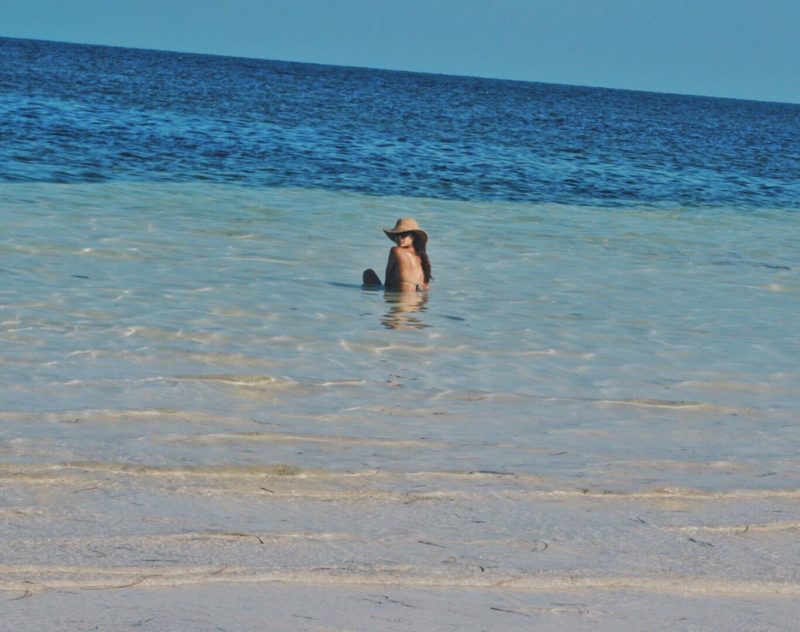 The next stop was Bahia Honda State Park at mile marker 37, where I was recommended to go because of the beautiful water and the historic bridge that was once apart of the Overseas Railway. Let's just say, it did not disappoint. The beach was at low tide, so people were walking out for a  couple of miles far out into the ocean. I respect the ocean and the fact that you can't control mother nature so I tend to appreciate its beauty from afar and usually hang close to shore. It is Florida, so the summers are exceptionally hot, leaving the water warmer than usual and you with some killer tan lines. A floppy hat to protect your face from the sun is essential on any tropical getaway. The sand was smooth, crisp white and there was just such a satisfying silence that was so relaxing. We brought out the frisbee and enjoyed our afternoon at Bahia Honda State Park.
---
Key West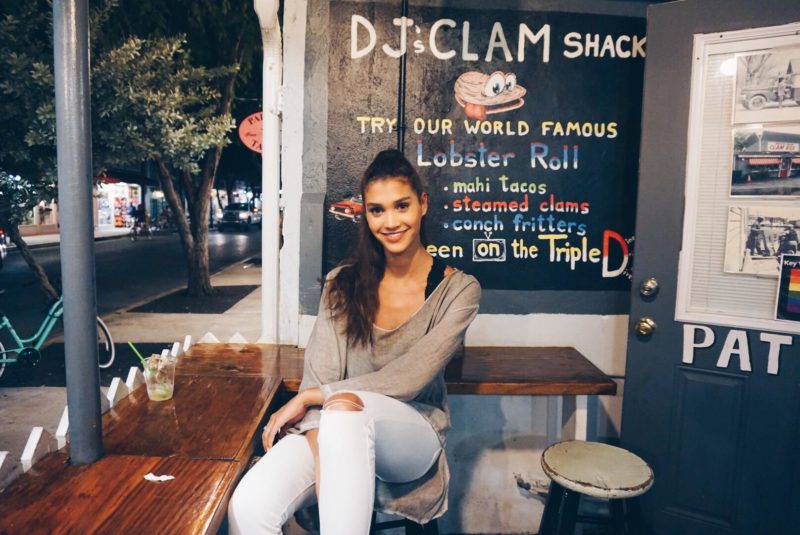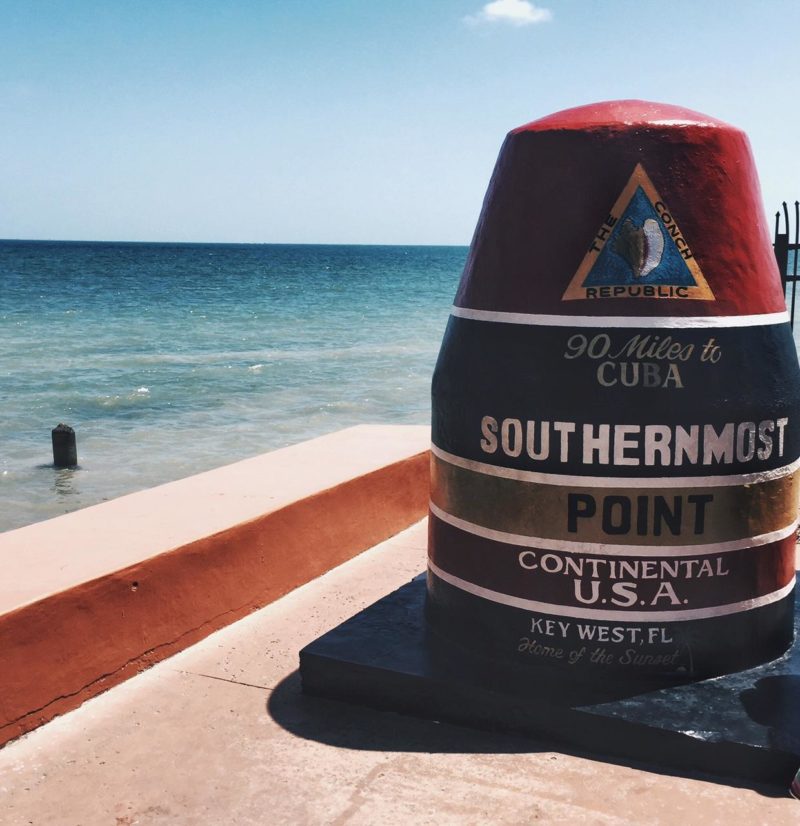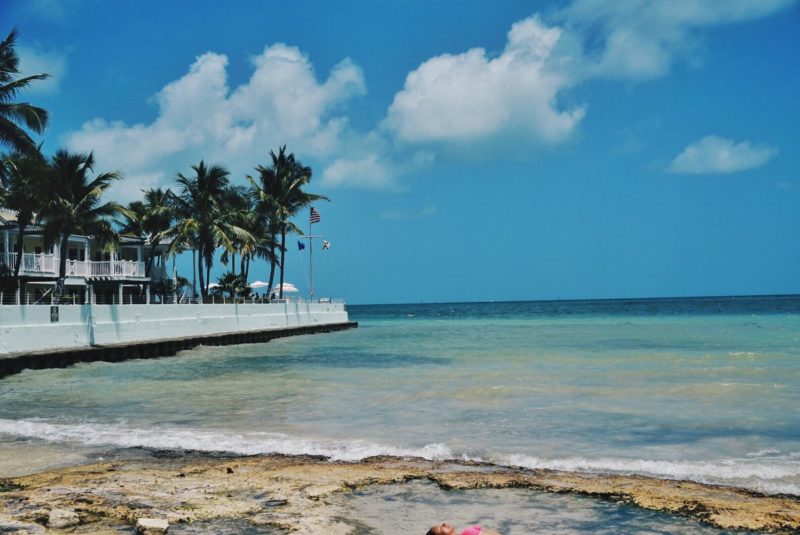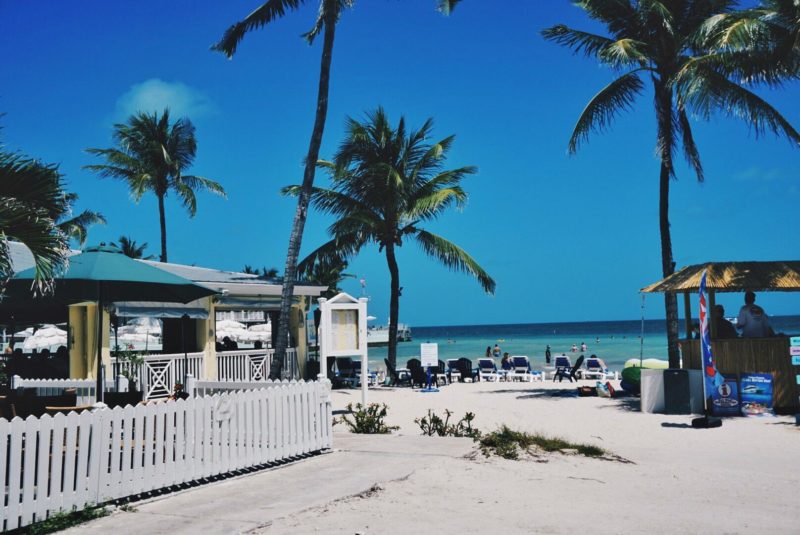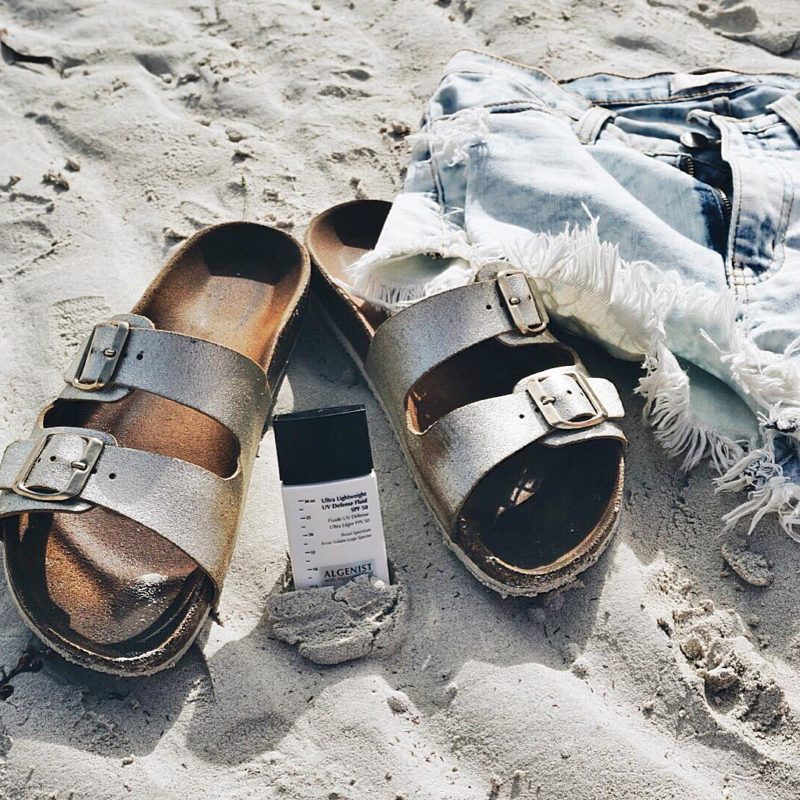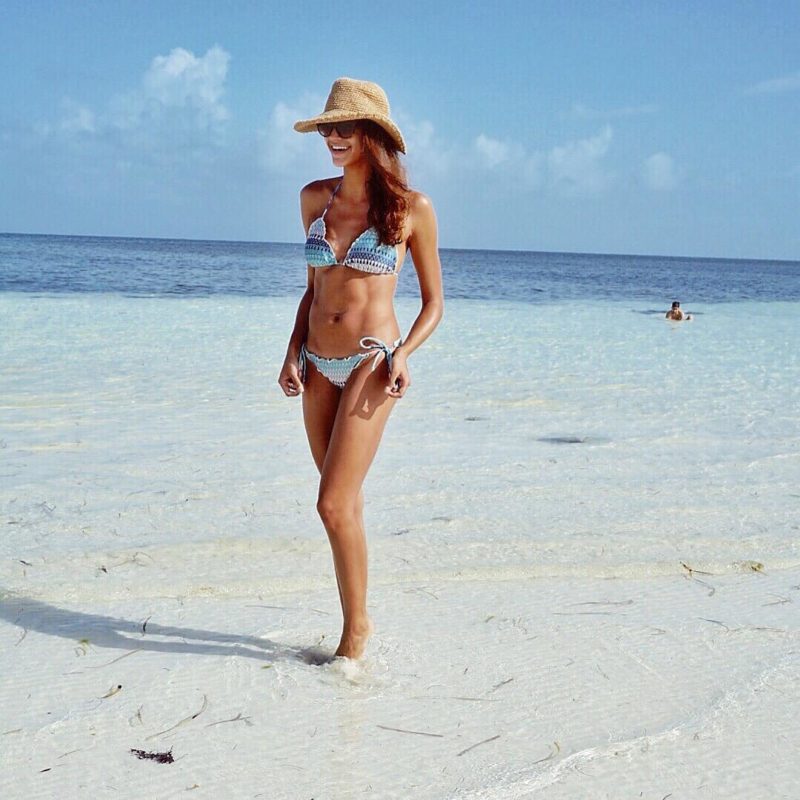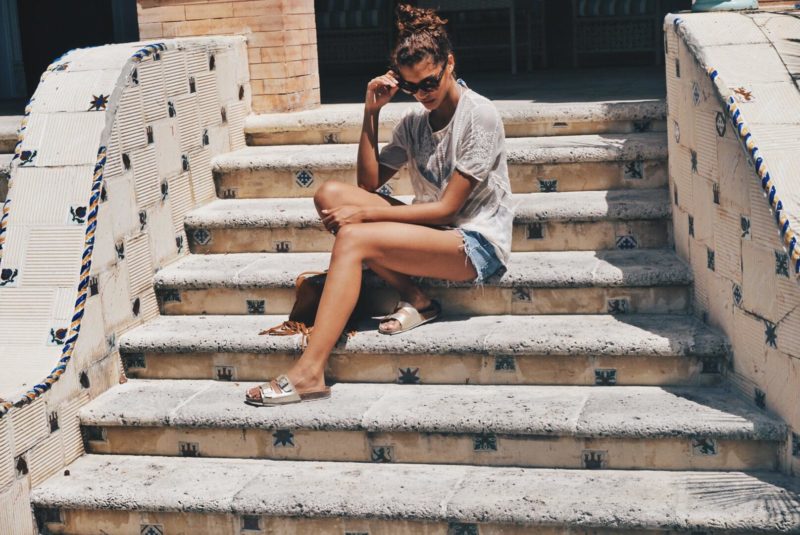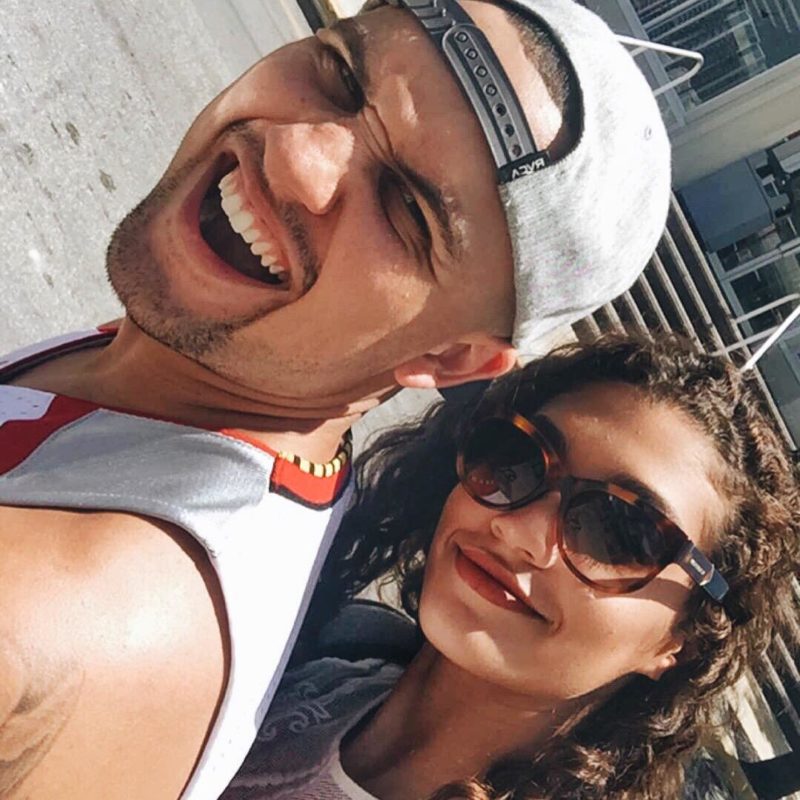 When I'm not taking a quick vacation, I am usually working or on a plane. One plane ride, I started watching Guy Fieri on Diners, Drive-ins, and Dives and it was a Key West edition. I made a mental note of one of the dives he recommended and had to check it out first hand. We were only staying in Key West for one night and I was a woman determined; we were going to DJ's Clam Shack on Duval Street  and I was having a lobster roll. I like to think I am a lobster roll connoisseur and nothing compares to Luke's Lobster in NYC, but this lobster roll came close. Stop by if you ever make your way down there and let me know what you think.
The following day, we wanted to make the most out of our time before we headed home, so we thought a scooter would be the best way to venture out on an adventure around the island. Everyone is on island time with no sense of urgency, so I felt comfortable taking a scooter around and I am so happy we did. It ended up being my favorite moment of the trip. We were able to just drive around and go down the off roads and dead end streets to see the culture, architecture and history of the island.
It felt like 100 degrees outside, so after stopping at the Southernmost point of the island, we took a dip in the Atlantic Ocean at the Southernmost Beach. The water was perfect with a pier you could walk out on to enjoy the view and watch the jet-skiers speed by. There is also a beautiful hotel that sits on the beach called the Southernmost Beach Resort where I want to stay next. The views from the hotel rooms are incredible and it's just a short skip to the beach.
Leave a comment below and let me know what your favorite spots in the Florida Keys are!
xx Raquel