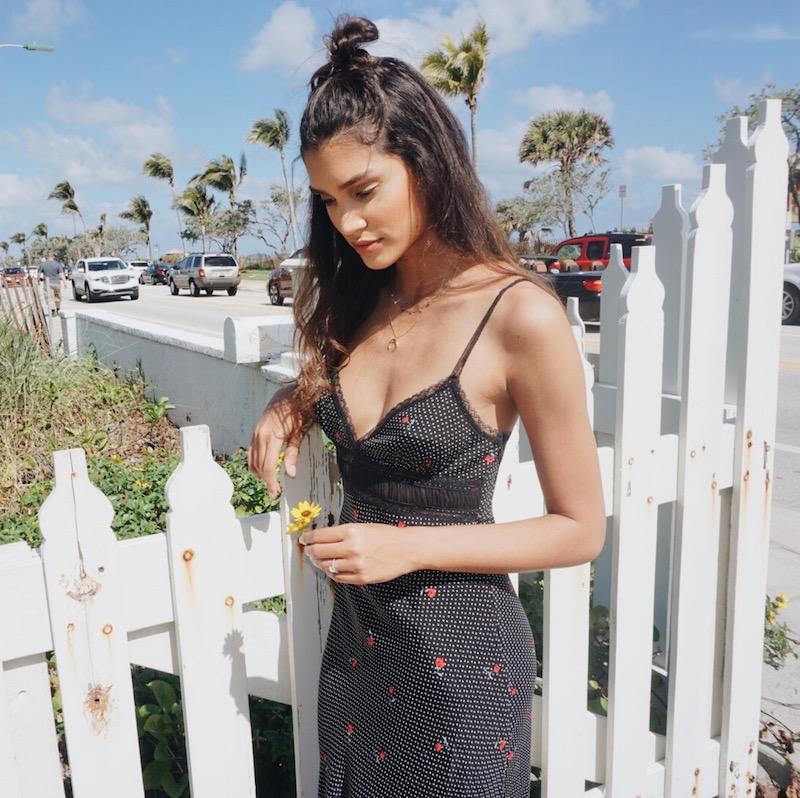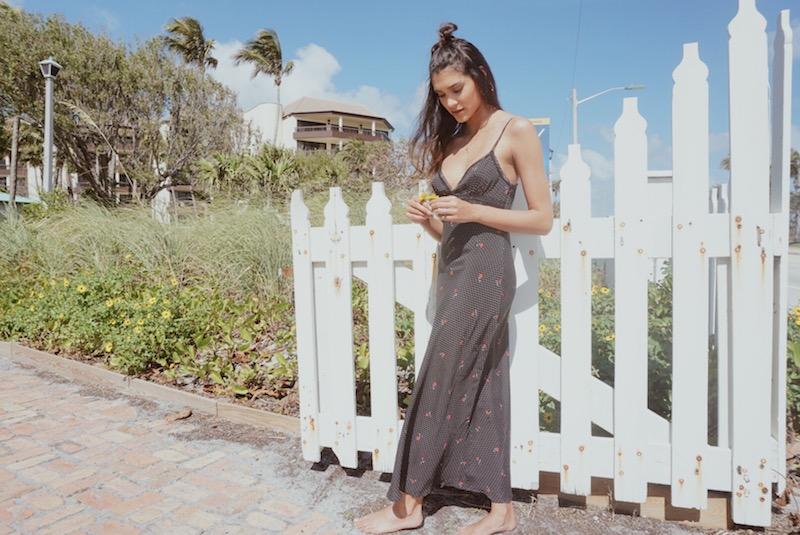 Valentine's Day is probably the one holiday that people dread, while some actually look forward to it. I get it– before Devin, I spent many Valentine's Days  (that sounds weird) single and there's nothing wrong with that, but whether you have someone to share the day with or not, get dressed up and feel good for
y o u, not for anyone else.
There's always the misconception that women dress for men or for other women, but I think a lot of women dress for themselves. When picking out your Valentine's Day outfit, consider what makes you feel good. For me it's a hint of girly, a hint of lace, and black. I found this maxi dress at Urban Outfitters that met my criteria and was less than $100. A dress is simple because it doesn't take much thought or effort. I paired it with my gold jewelry (earrings also from Urban Outfitters) and a messy top knot. I think the key is to stay true to yourself and not try too hard. This dress is the perfect amount of sexy and effortless – I love it! You can wear it with a black strappy heel or combat boots.
I put together a couple of  my favorite outfits for Valentine's Day below including this dress 🙂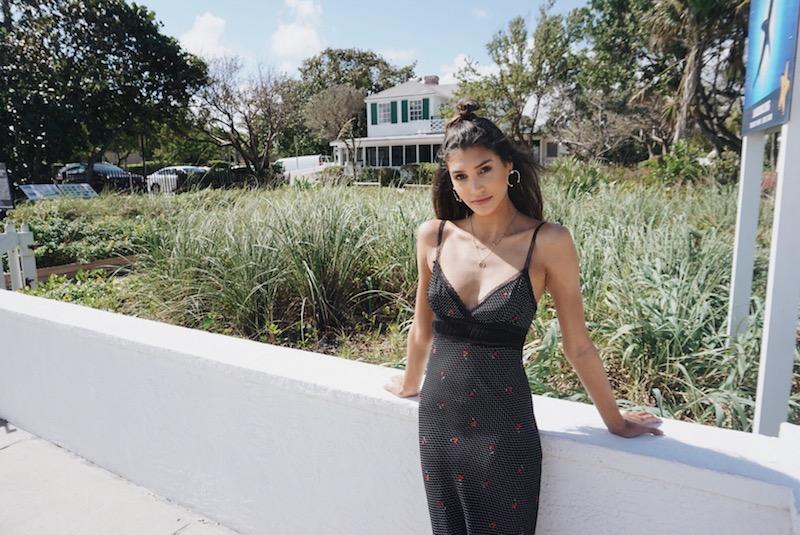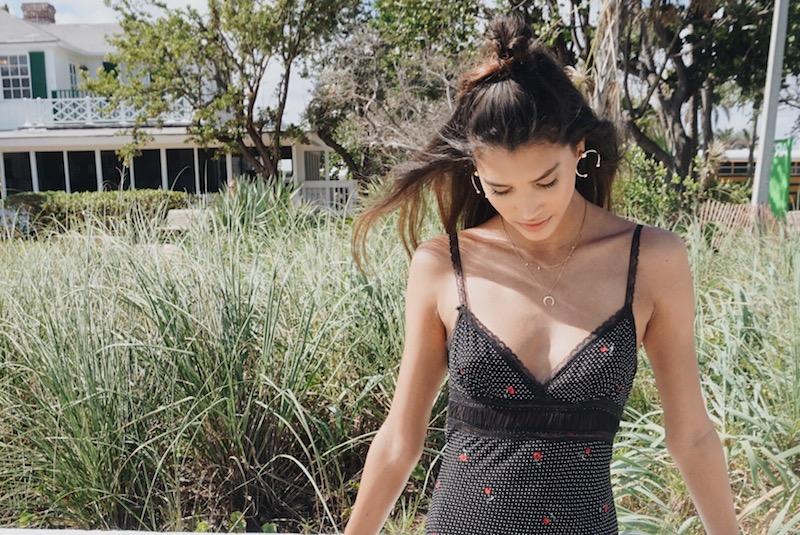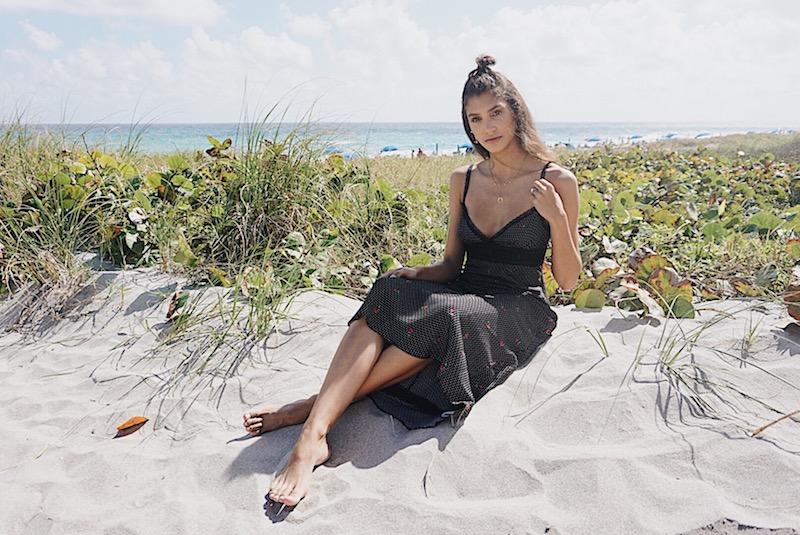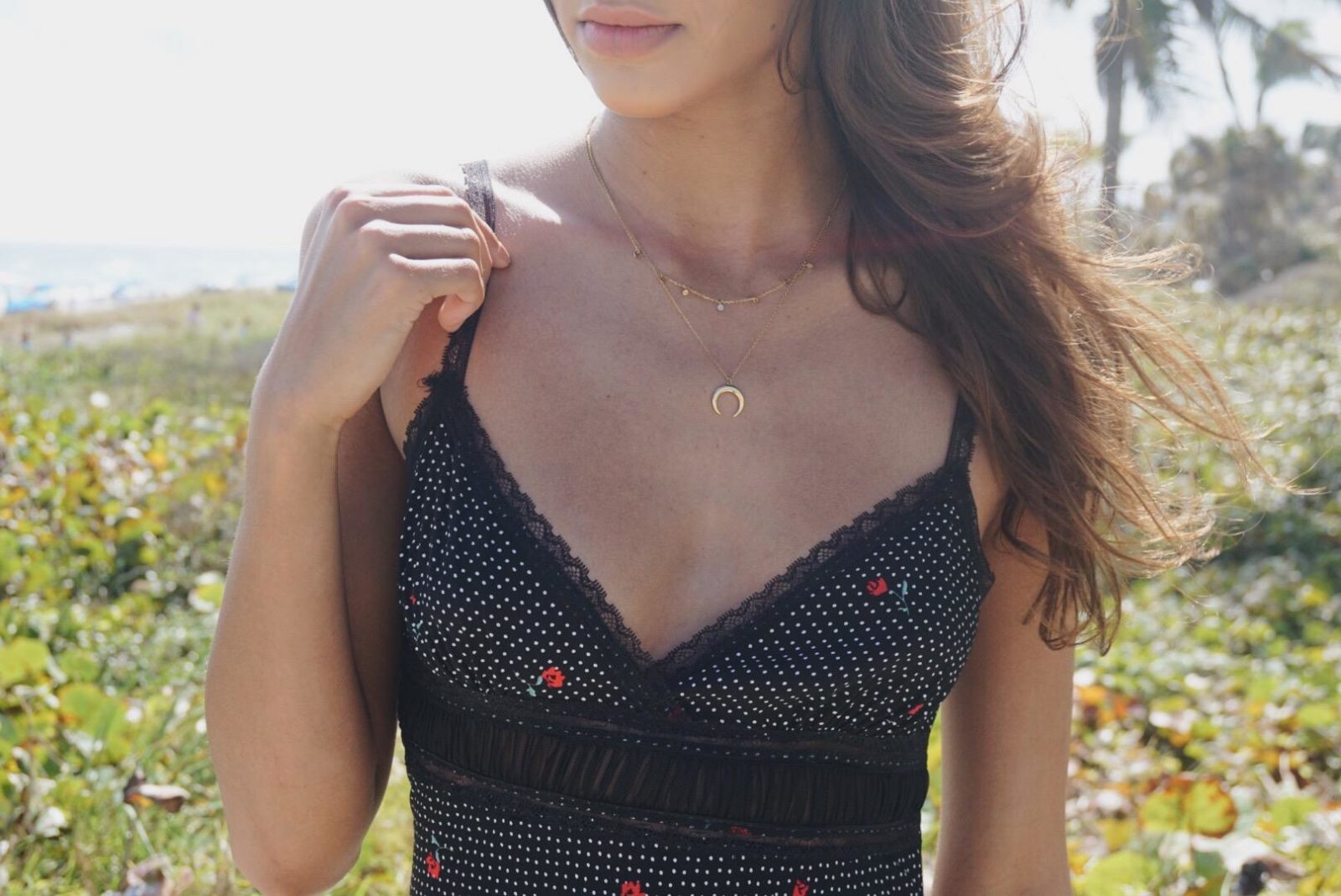 xx Raquel