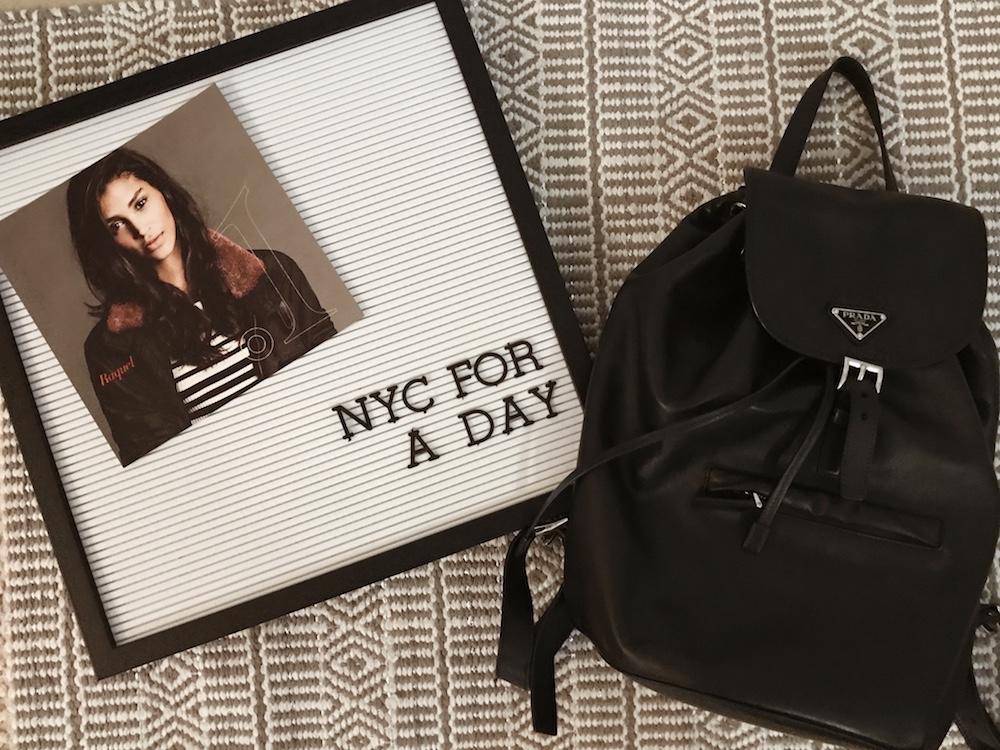 Today I'm off to my first day trip of the year to New York City. I do these fairly often for work because NYC is such a short plane ride away that if I don't have to sleep away from home, I'll choose to just catch a flight back home after work. It's the longest day ever, but to me it's worth it.
It is winter now and freezing for a floridan like myself, so i'm going to wear the warmest clothes I own. I am going to castings so I have to dress the part. I bought this turtle neck from BCBG that is thick and warm to layer with a long sleeve t-shirt, my coat, a beanie, and my black skinny jeans from Zara (Similar here). For shoes I chose to wear my Doc Martens because they're comfortable and I know they have some grip for the snow.
When i'm traveling I always take my Prada backpack with me as my little carry on because it carries more than a normal purse would and has a secured buckle so I know no one can reach into it while i'm walking around the city. In my backpack I carry my IPad mini, my wallet, my comp cards, my makeup bag, an extra charger, headphones and a snack like a protein bar or almonds for when I'm on the go.
I don't like to wear makeup on the airplane because there isn't enough circulation throughout the plane so my skin gets oily, the makeup looks gross by the end of the flight, and clogs my pores. I pack all my makeup I am going to wear for the day which is minimal, and get ready at the airport in NYC. That way I'm freshly done when I head to my castings. Once I land, I hit the ground running.
I have all my appointments listed in my calendar and head straight to the first one. If I have enough time, I will stop at my agency to say hi and catch up, but sometimes castings take longer than expected and I'm rushing to the airport after my last casting to catch my flight home.
What makeup I pack
When it comes to packing my makeup, I pack my makeup that I know doesn't take up a lot of space and can function as more than one thing. This is what I packed with me:
Naked Skin One and Done Foundation
Too Faced Chocolate Soleil Matte Bronzer – I use it as bronzer and also my eyeshadow
L'Oreal voluminous original mascara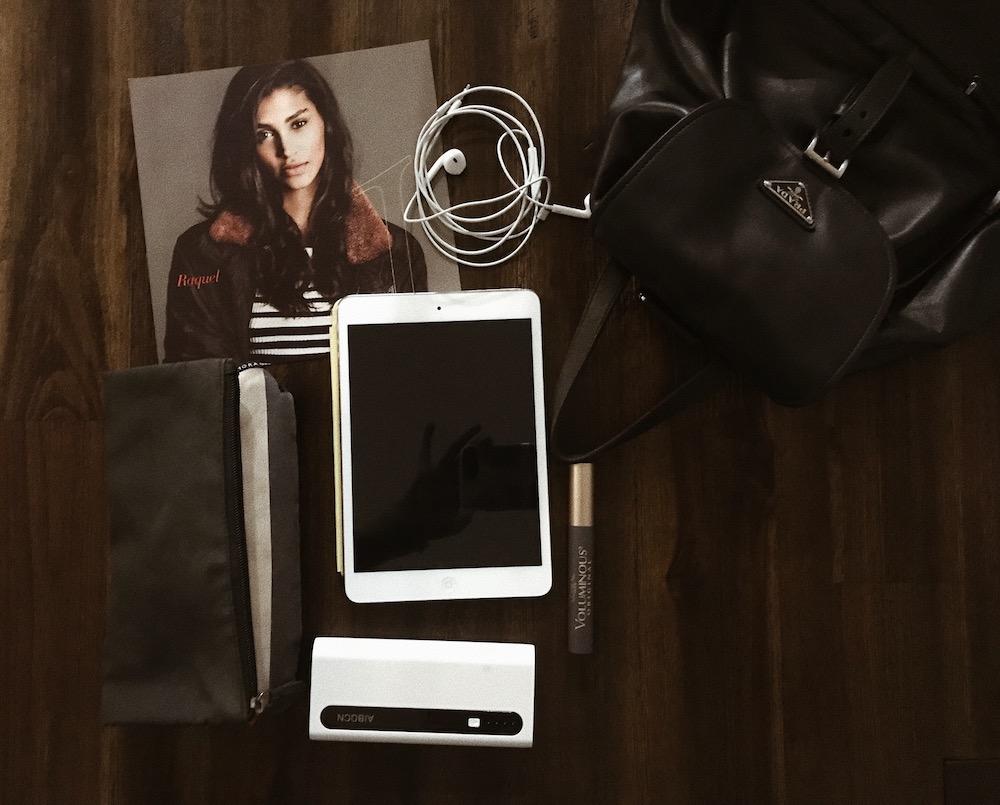 My outfit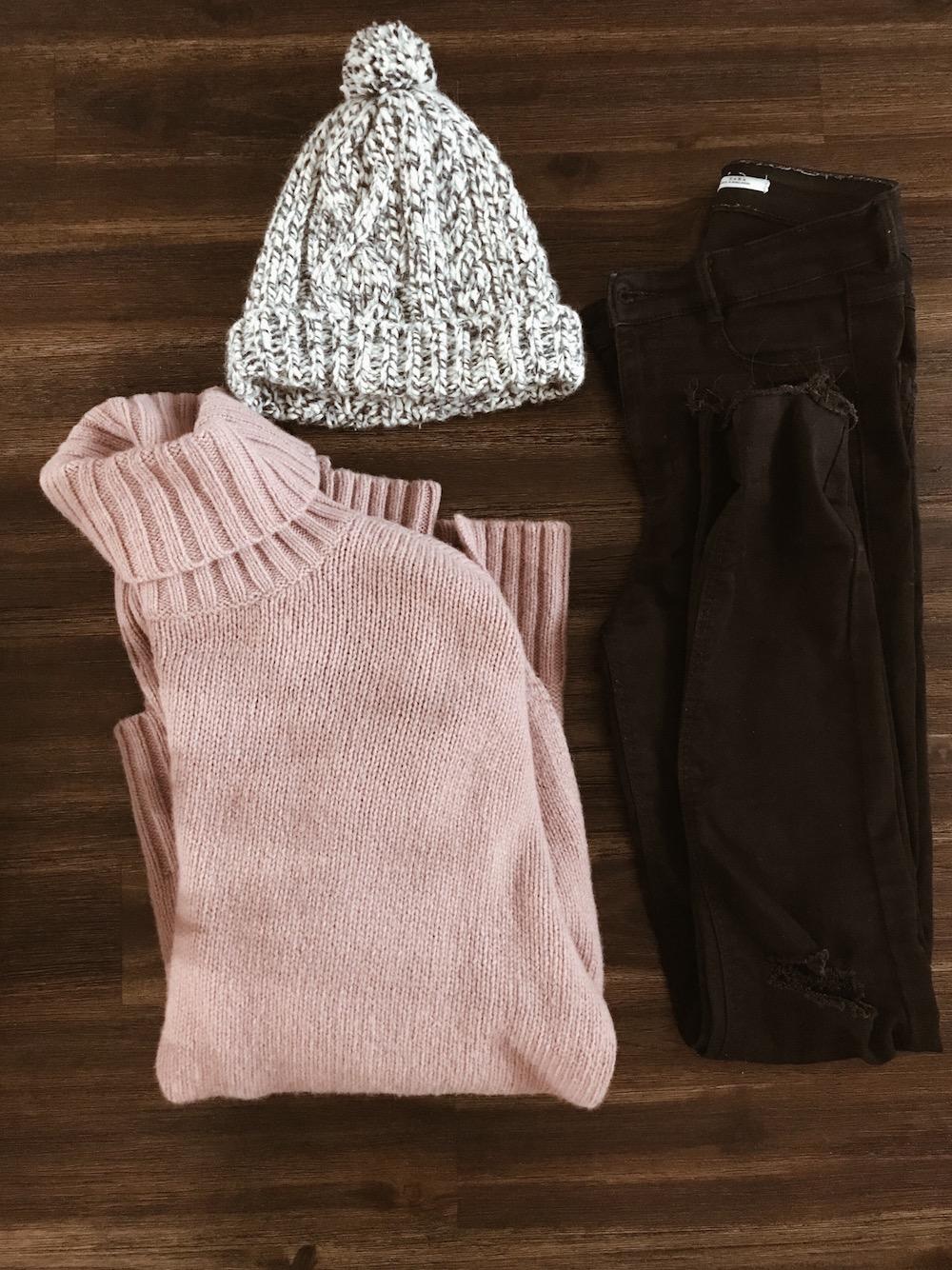 Turtleneck: BCBGMAXAZRIA Steffe High-Low Turtleneck Pullover
Jeans: Similar by Topshop
xx Raquel