Christmas is my favorite time of the year and this year Devin and I will be having our first Christmas in our own place. I was so excited to start adding some festive elements to our home to make it feel cozy and warm for the holidays. I couldn't wait to get our Christmas tree, so we put it up together the day after Thanksgiving and decided to go with a flocked tree with silver and gold ornaments topped with a beautiful star.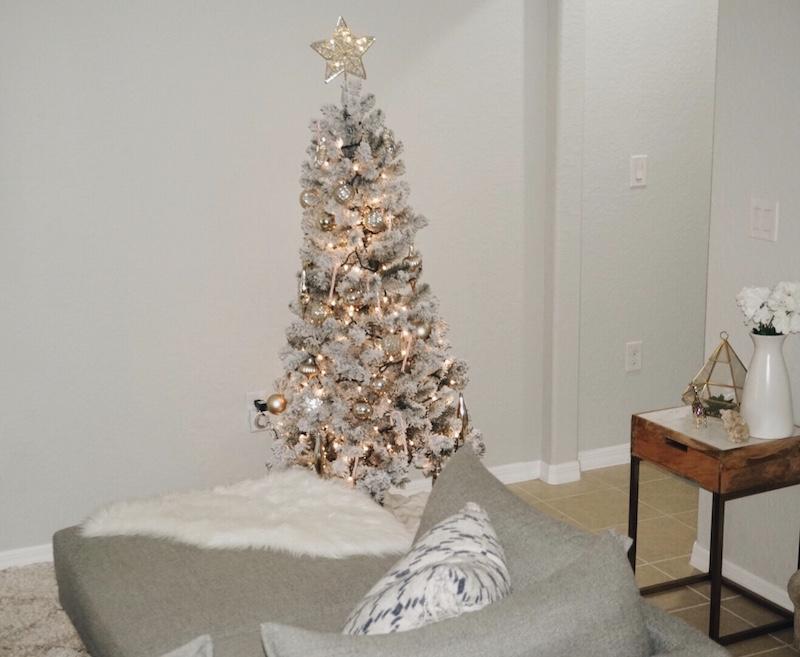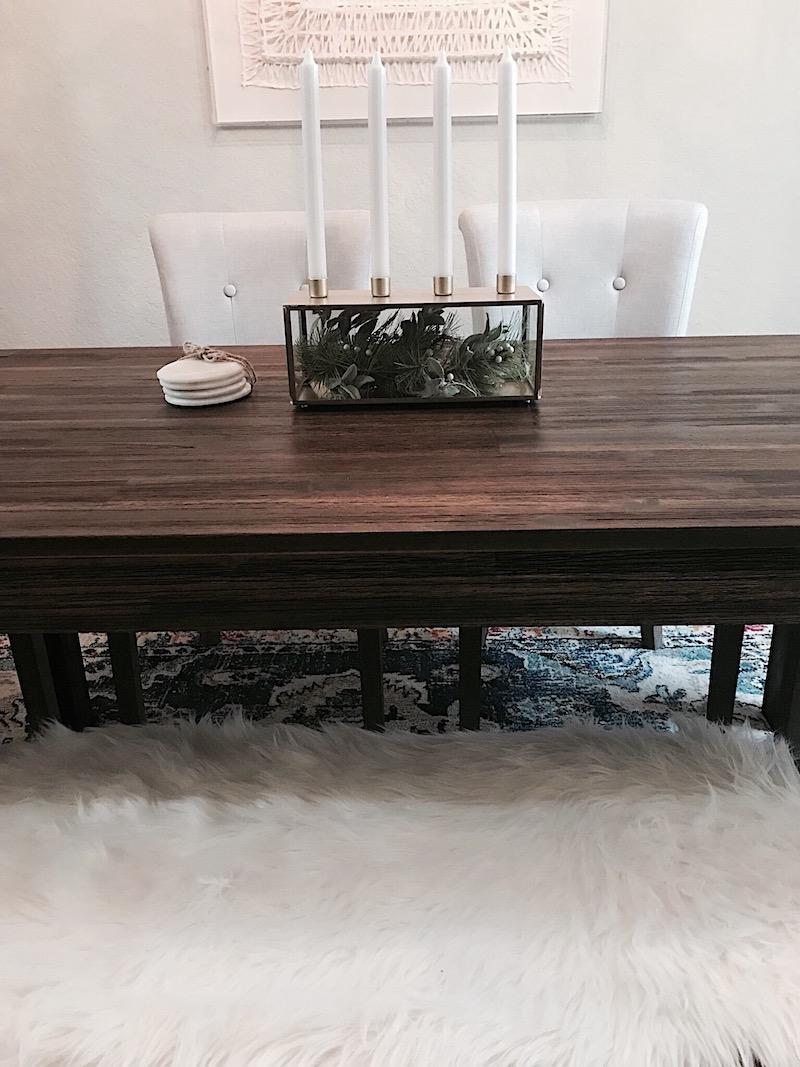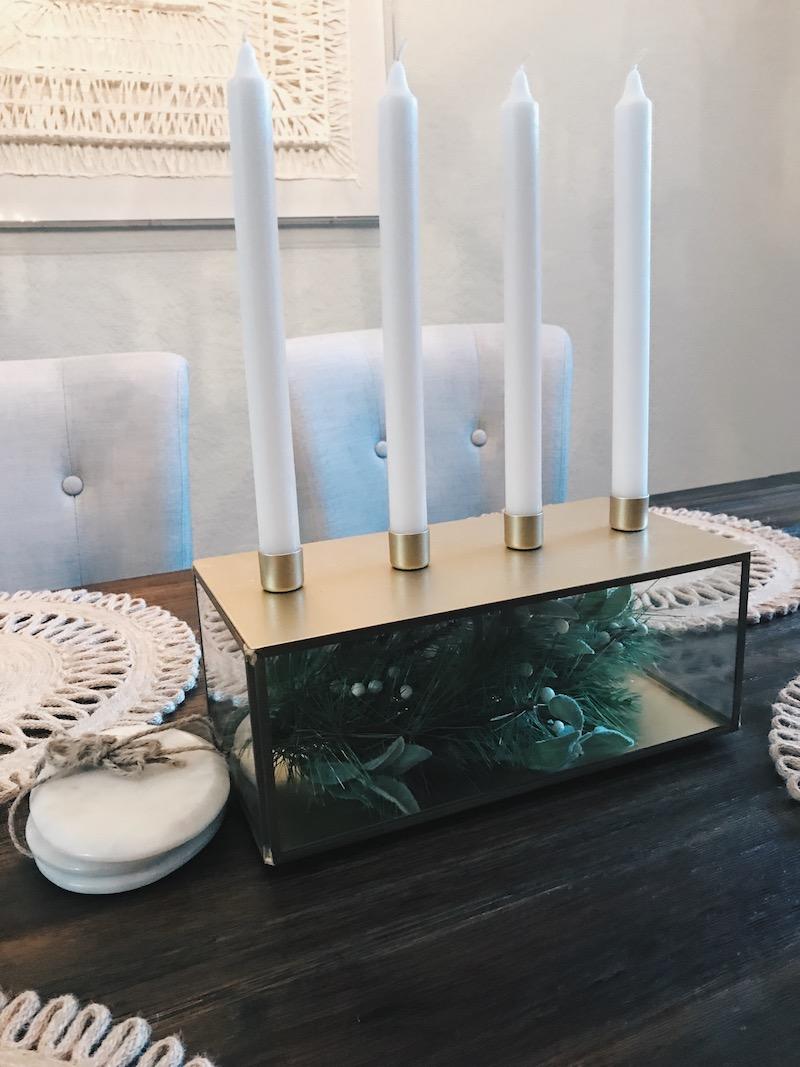 For the dining room, I bought this table centerpiece by Hearth and Hand, that can be used year-round and added the pine cones and greenery inside for the holidays. We wanted to decorate the house for the holidays with as minimal seasonal things as possible, while still making it feel festive. We didn't want to have to worry about having to store everything once the holidays were over. So, this dining room centerpiece was perfect because we can always change out the greenery.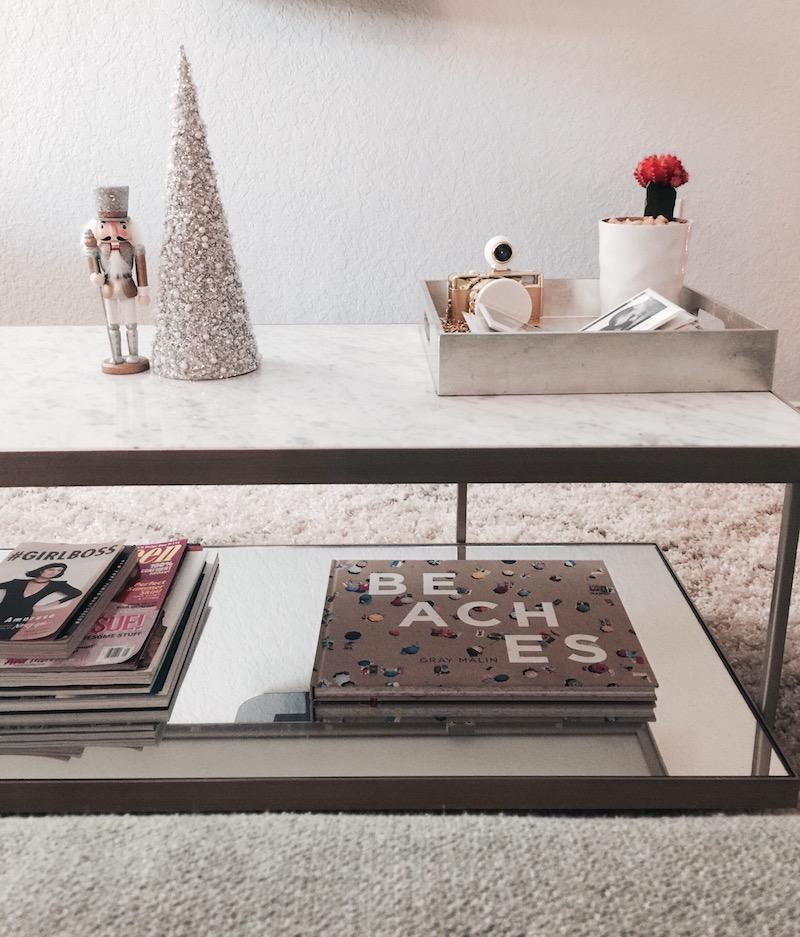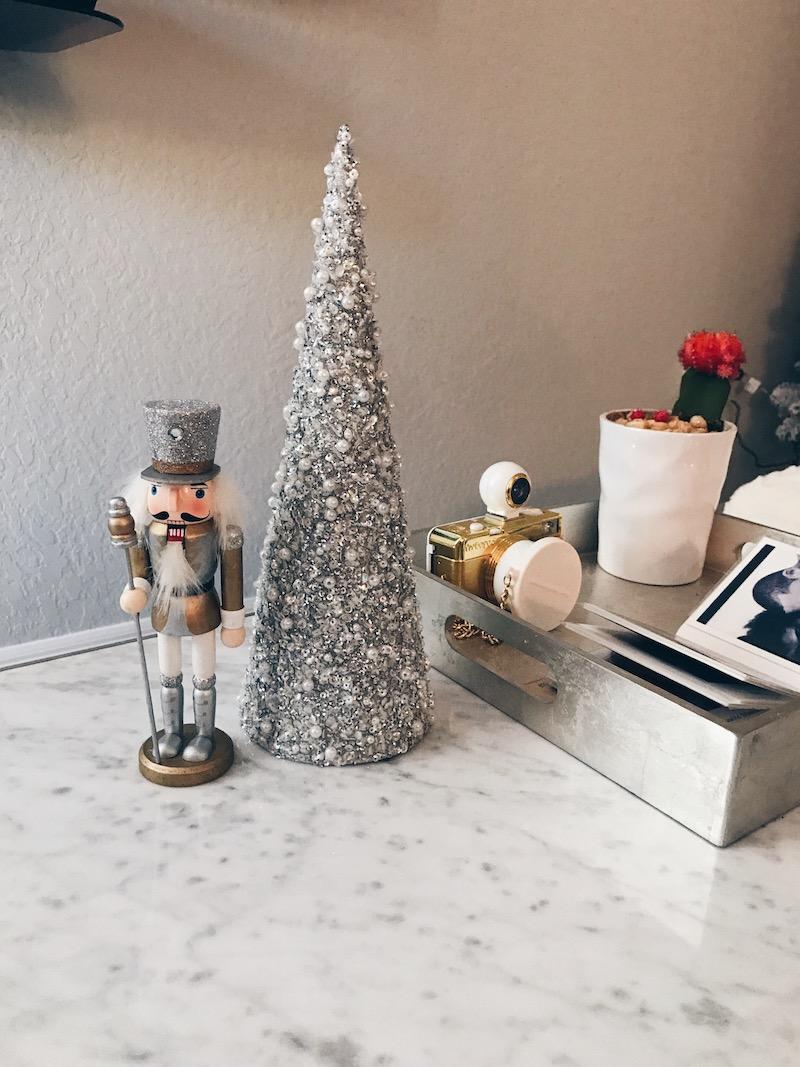 Anything miniature is always cuter — in my opinion. This nutcracker and silver Christmas tree fit right into the rest of our home decor and are still glam while being festive. I found them at a holiday pop-up store and found a home for them in our family room.
Devin loves candles, so we have a few around our home, but this Camp Fire candle from Bath & Body Works is our holiday candle that we burn everyday. It smells like a cabin and instantly makes the house cozy. I paired the candle with this cute light-up heart ornament and an engagement photo of us by the front door.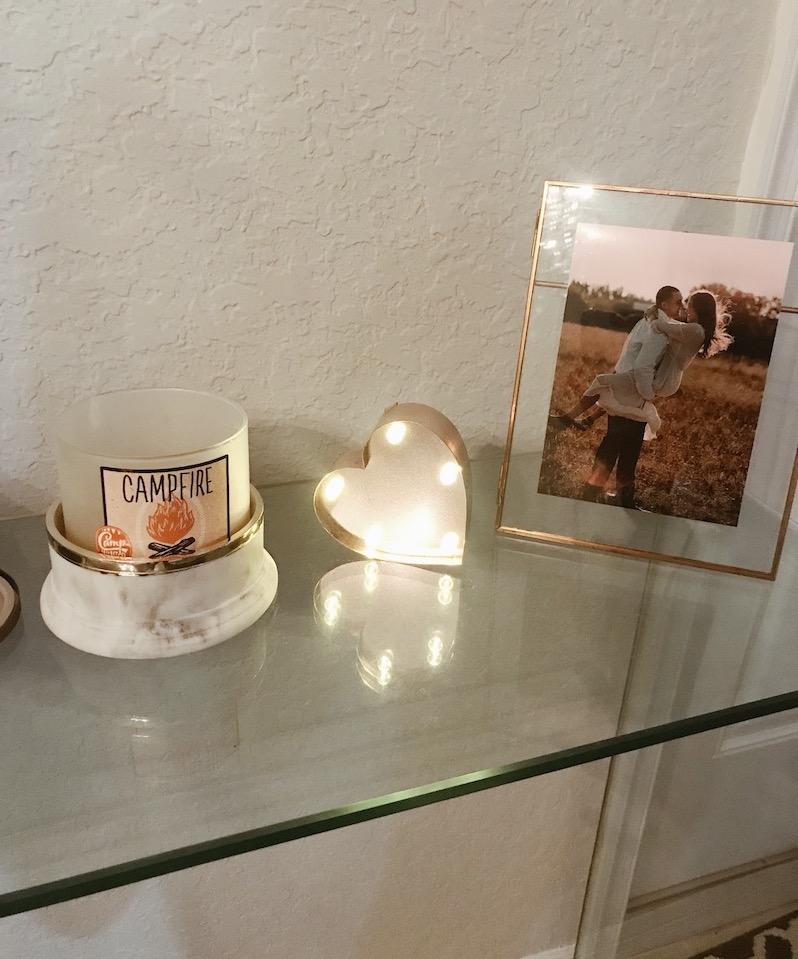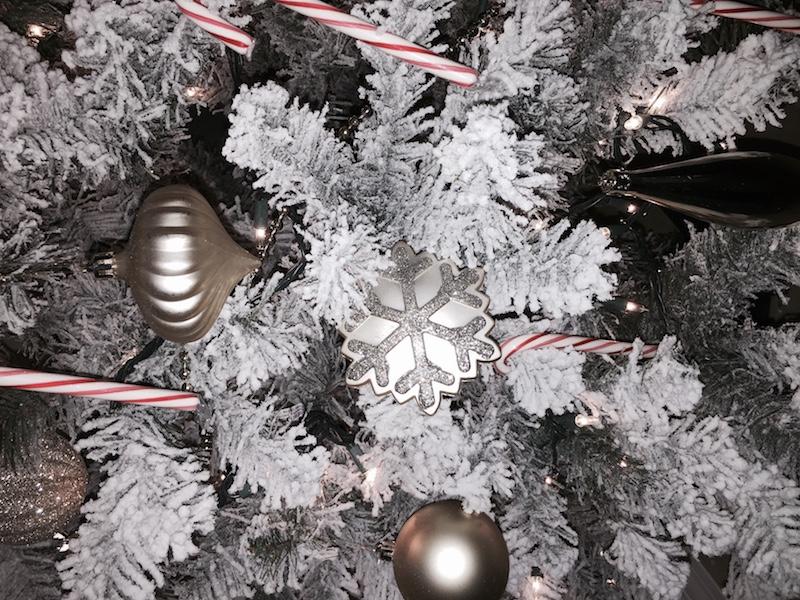 Being that this is our first Christmas together in our home, I feel like whatever we do this year sets the tone for the rest. It's the beginning of our own traditions as a family so something I really wanted to do that I had never done was make a gingerbread house. It was so much fun making one together and competing with who had the best side (I won) and it also acts as decoration, although I don't know how long it'll last before I eat all the candy.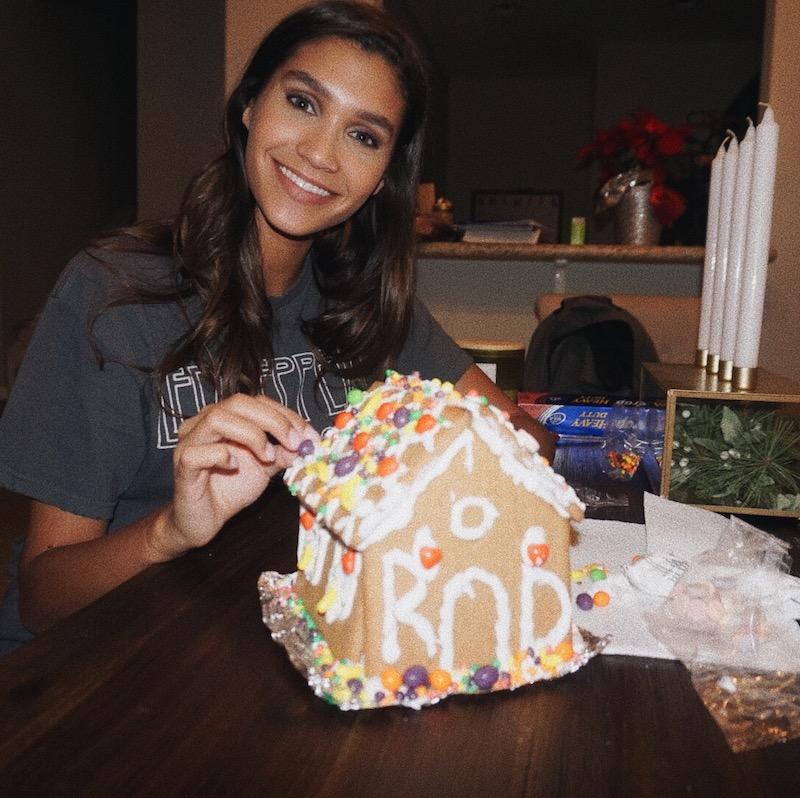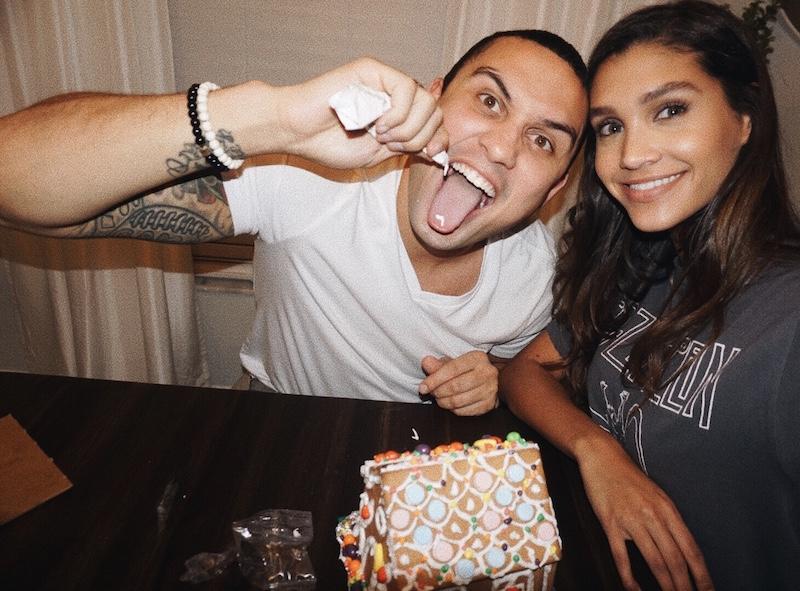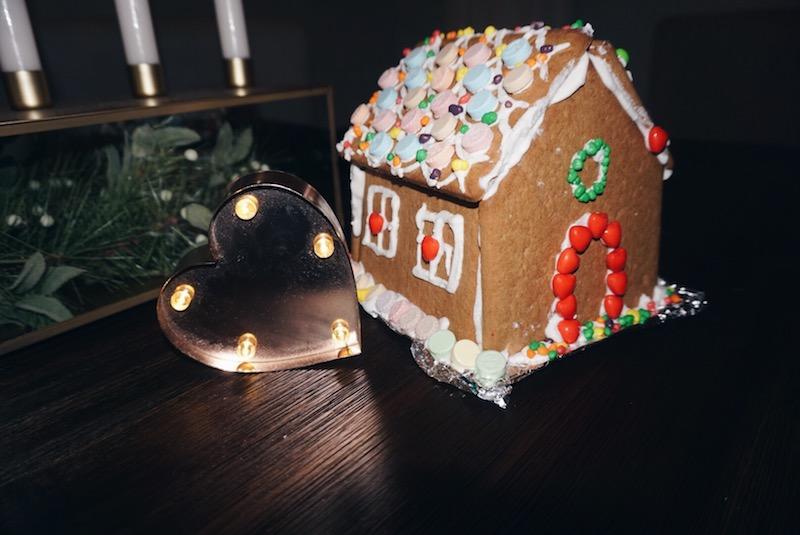 I hope you enjoyed our holiday decor and getting a glimpse into our home. I'd love to hear what some of your Christmas traditions are in a comment below & let me know if you want to see more home decor posts 🙂
xx Raquel