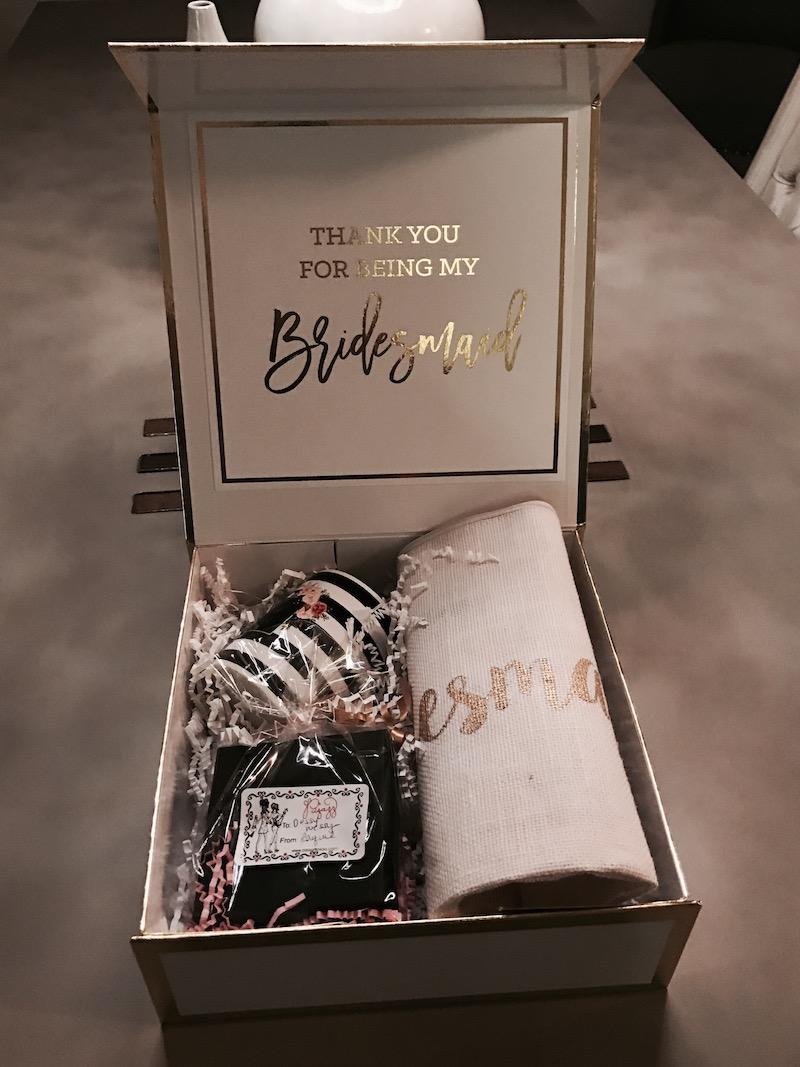 Leave it to me to not really ask my bridesmaids to be my bridesmaids, but instead I casually told them in passing and hoped they would just play along. SO, instead of sending out a cute package asking the girls to be by my side on the big day, I sent out one that said, "Thank You for Being My Bridesmaid" instead. To be fair, I kept it to family: my cousins and my new sisters,  so I like to think it was a given 😉
I'm an easy decision maker when it comes to liking this vs. that, but when I have to put something together and it takes a lot of thought, I can't be bothered. Figuring out how I was going to ask the girls, what I was going to get them to personalize it, and what box I was going to get to put everything in was such a process. I had what I wanted in mind, but didn't want to start the hunt.
My mom came to the rescue and found the cutest gold box that we were able to customize with their names and also came with the thank you note. To further personalize it, I got the girls gifts: a personalized mug from Zazzle, an Alex + Ani bracelet that marked the occasion, and a bridesmaids tote from Pizzaz. I wanted to get things that I knew they would use and also something they could all wear on the day.
The next fun part was picking out their dresses! To be continued…
xx Raquel