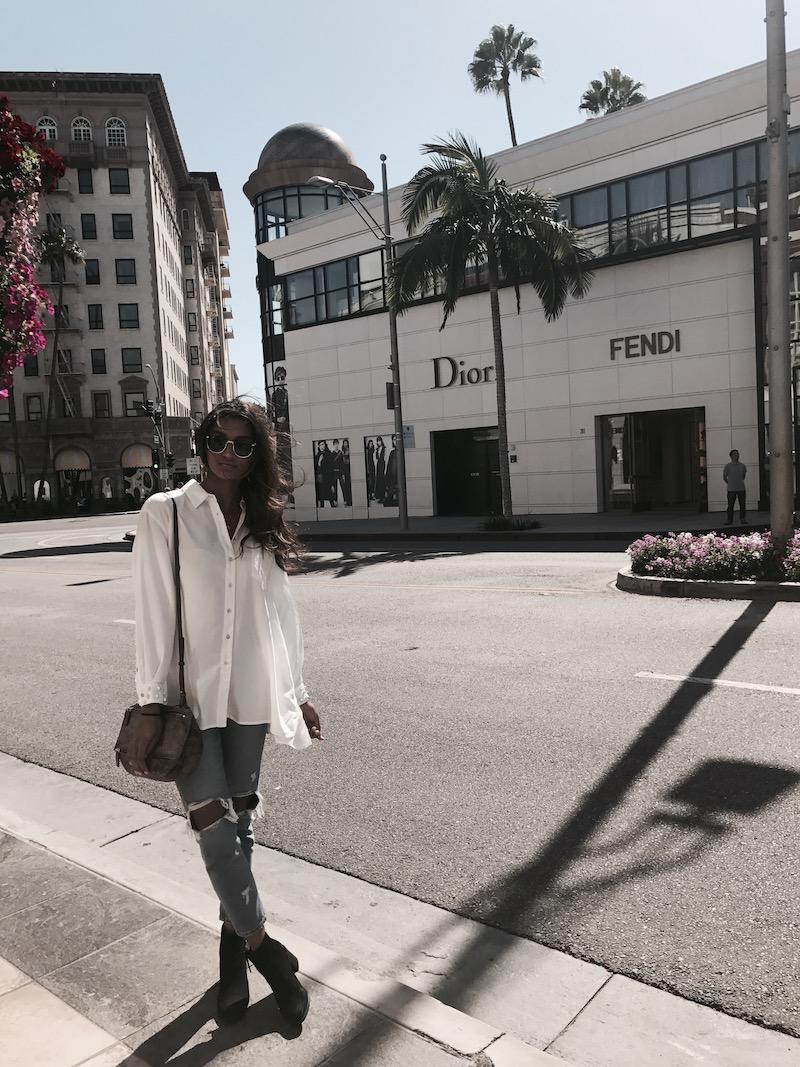 If there is anything I love more than a loose fitting blouse, it's one with simple detail. I'm loving this trend of faux pearls on tops because it is just enough detail to make it girly, but not enough to distract you from the simplicity of the top. I love button downs and getting them a size larger because I love the boyfriend fit to wear with ripped jeans, tucked into jean shorts, or paired with leggings.
I don't usually buy designer clothing (I save it for my handbags) because you can usually always find some high street items that look more than what they cost. I bought this blouse at Zara, which is one of my favorite stores for basics and trendier items. You can wear this top casually like I did and pair it with some boots or heels to dress it up, or wear it to work with some slacks and flats and still look super cute. It's definitely a top you can re-wear according to the occasion.
I've linked the top I am wearing along with some similar styles and ones I also love below. Let me know if you're into this new trend and want to see more outfit posts!
xx Raquel